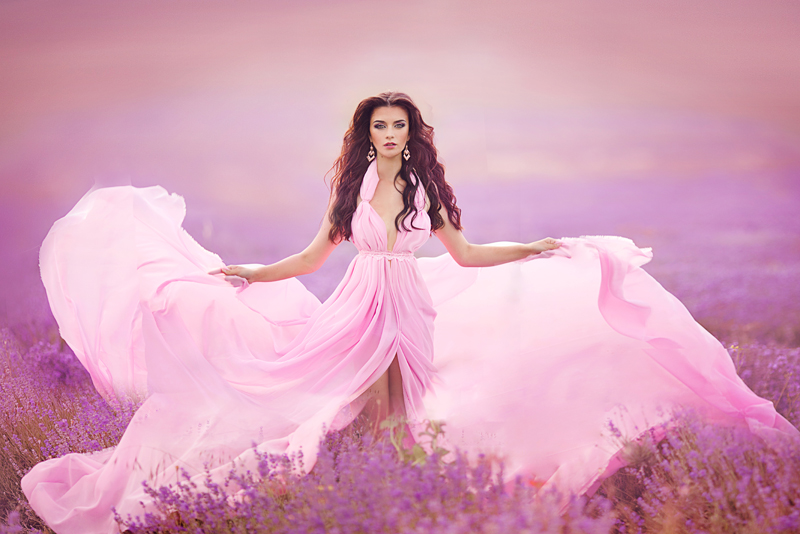 Need a quick gift idea? Here is a listing of free patterns for various types of gift items you can make yourself.
Bed Caddy

[offsite link]
This link opens a .pdf document with instructions for making this bedside caddy with pockets.
Bottle Apron

[offsite link]
Make a cute little apron for your dish soap or wine bottle.
Casserole Holder

[offsite link]
Make a casserole holder to take to your next potluck. This also makes a great housewarming gift.
Children's Soft Toys to Sew


Whether known as plushies, softies, or stuffies, stuffed children's soft toys are a delight to sew using a few fabric scraps or knitted fabrics. Soft stuffed simple shapes and whimsical animals make for creative play especially when sewn using colorful and appealing print fabrics.
Computer Workstation Sewing Projects


It helps to stir up work place inspiration when there is a change in viewpoint. Change the workspace decor easily with fabrics that have a splash of seasonal colors, abstract designs or specific dedicated interests to soothe the mind to let the creative or routine process commence for the workday.
Craft Fair Projects to Sew


The beginnings of autumn bring many delightful craft fairs. Whether church, senior center, or high school supported, craft fairs offer an easy going shopping spree filled with creative homemade gifts, ingenious designs from easy to find local materials and textiles and plenty of seasonal home décor.
Denim Gifts for Kids and Teens


It is the long-lasting durability of denim jeans that makes them perfect to reutilize or remake into just about anything. Deconstruct those jeans into useable flat panels, separating back pockets, belt loops, factory hems and waistbands to be reassembled into useable, worthy and functional items.
Easy Fabric Gift Ideas


Inspired DIY gifts from the heart can be crafted year-round for holidays and celebrations that can become treasured remembrances for the recipients. Gifts can be made quickly and easily with a few fabric leftovers, bits of lace and ribbons for embellishment and of course, creative imagination.
Easy Fleece Gift Ideas


Fleece is a deep pile polyester knit that provides warmth without weight washable and machine dryable. Fleece has a soft and fuzzy texture and comes in a rainbow of solid colors and prints as well as novelty and licensed designs. Gifts can be quick and easy to sew with this very forgiving fabric.
Easy Gifts to Sew for Dads


While coming up with a unique and thoughtful gift for Father's Day may be a challenge, especially for the dad who seems to have everything, consider a few simple sewing projects that may bring a smile on the face of that awesome guy.
Elegant Gift Bag

[offsite link]
Classy little bag, perfect for any occasion. Use it to wrap wine, gourmet coffee, specialty salad dressings, or anything else you can think of!
Eleventh Hour Sewing


The last possible moment to come up with a gift idea to sew anything is upon us. Time to consider Henry Ford's subdivided labor and fluid movement of materials along an assembly line as they are applied to last minute sewing.
Fabric Dresses Up Small Storage Containers


Ideal for seasonal decorating, functional and practical as a fabric scrap recycle undertaking, softly gather fabric and batting to pouf out and around a reusable storage container to provide a quick and easy cheery home decor or gift giving project.
Fabric House - Tutorial

[offsite link]
A cute little fabric house.
Father's Day Gifts to Sew


Father's Day in the U.S. is celebrated on the third Sunday of June. It became a recognized holiday when in 1972 then President Nixon signed a bill nearly six decades after the U.S. officially recognized a day to celebrate mothers. Consider sewing a special gift for that special dad in your life.
Felt Aquarium Magnets

[offsite link]
These aquatic themed magnets would make a quick and easy gift. From the Purl Bee.
Felted Wool Projects to Sew


Whether sewing by machine or by hand, felted wool is one of the easiest of fabrics to use for crafting as it does not fray or ravel and has enough body to mold or shape. For quick and easy last minute gift ideas consider making quick projects out of felted wool.
Five Minute Tissue Holder - Tutorial

[offsite link]
Quick and easy directions for making a tissue holder.
French Press Cozy - Tutorial

[offsite link]
Make a cozy to keep your french-pressed coffee warm.
Handcrafted Gifts to Sew


In these hurried days of mass production, handcrafting holiday items from simple materials recaptures the joys that are part of an enduring craft heritage. Handcrafted holiday treasures to sew, share, and enjoy are gifts from the heart.
Lip Balm Cozy - Tutorial

[offsite link]
Keep your lip balm handy with this cute holder.
Mason Jar Toppers


Fabric toppers for Mason-style canning jars, popular when giving home preserved fruits and veggies as gifts, can be ornately hand-embroidered, delicately draped with an antique hankie or a simple cut square or circle of fabric. Easy to make, the fanciful fabric bonnets are a finishing touch.
Memory Pillows and Keepsakes


Memory pillows to sew in honor of a loved one or to preserve memories from an enjoyable vacation, graduation, holiday times or family and friends gathering, can become charming keepsakes to hold and cherish. They are easy to sew, and can be especially comforting reminders of times past.
Mother's Day Gift Ideas to Sew


Mother's Day is approaching and kids (of all ages) want to present a special heart felt gift to their moms. Simple and inexpensive handmade gifts are especially cherished by moms everywhere.
Mother´s Day Corsage - Tutorial

[offsite link]
Make these lovely fabric flowers for an eternal corsage.
Patchwork Notebook Cover Tutorial

[offsite link]
Make a pretty pieced notebook cover from fabric.
Purse Notebook with Fabric Cover Tutorial

[offsite link]
Learn how to make a cover for notebooks of different sizes.
Quick Fleece Sewing Projects


Fleece fabric is truly an engineering marvel mostly made of a high-tech polyester, fleece yarns can be blended with other fibers and come in every conceivable color in solids, prints too numerous to mention, from low loft to high loft, lightweight, extremely durable, with a warm wool-like quality.
Quick Holiday Gifts to Sew or No-Sew


Nostalgia for simpler times can become the inspiration sewers may consider for making unique holiday gifts with homespun charm. Many are surprisingly easy to sew for gift giving using thrifty scrap fabrics to give as gifts of the heart.
Rolled Hem Handkerchiefs - Tutorial

[offsite link]
Illustrated directions on how to sew a rolled hem by hand.
Seasonal Sewing Round-up


How is your sewing going? Are your current sewing projects sparked by thoughts of seasonal store promotions for Christmas in July, gift needed for an upcoming New Grad, dorm room ideas for Off to College, or school necessities for K-12 Back to School?
Sewing a Newborn Layette


All it takes is a little fabric and very little sewing time to create a basic layette for a new baby. Sewing patterns for baby garments have simple lines to follow with just a few seams and sewing considerations. There are also substantial cost savings to sewing baby's first months of clothing.
Sewing Ideas for Senior Living


Aging well is an aspiration we all strive for. There are times when a few stitches of kindness and a few fabric scraps lovingly saved for just the right sewing project that sparks inspiration can bring practical function to those challenged by daily living.
Sewing with Flannel


The end of summer nears as a breath of autumn meanders by whispering to trees it is time to reveal hidden brilliant gold and red hues, for gardens to hurry the last of their bounty and nudging our thoughts to cooler days ahead. Time for flannel and warmer clothing to make an appearance. Time to sew!
Super Quick Last Minute Gifts to Sew, No-Sew


The days are growing shorter, the holidays are nearing, and there are many last minute things to do. Here are some quick-to-sew, last minute, got-to-have-gift-ideas that you can sit down to start and finish sewing or no-sew in just a few minutes. All make for thoughtful unique gifts.
Therapy Sacks - Tutorial

[offsite link]
Make a hot/cold pad to soothe your aches and pains.
Valentines to Sew for Kids


Contemporary Valentine's Day, always observed on February 14th, encompasses the symbols of hearts and flowers, endearing child-made heart collages, chocolate sweets, notes of kindness, and of course, greeting cards expressing sentimental and romantic love. Kids love to be included on this happy day
Vintage Hankies


Whimsical, nostalgic and all together charming, hankies - the word shortened from handkerchief, has a long and storied history. Although no longer used as an accessory of dressy fashion or fluttered flirtatiously, vintage hankies today remain in the realm of collectibles and textile art.
Links marked with the [offsite link] designation point to websites not associated with BellaOnline.com. BellaOnline.com is not responsible for the material found there.

Editor's Picks Articles
Top Ten Articles
Previous Features
Site Map




Content copyright © 2018 by . All rights reserved.
This content was written by . If you wish to use this content in any manner, you need written permission.
Contact Cheryl Ellex for details.