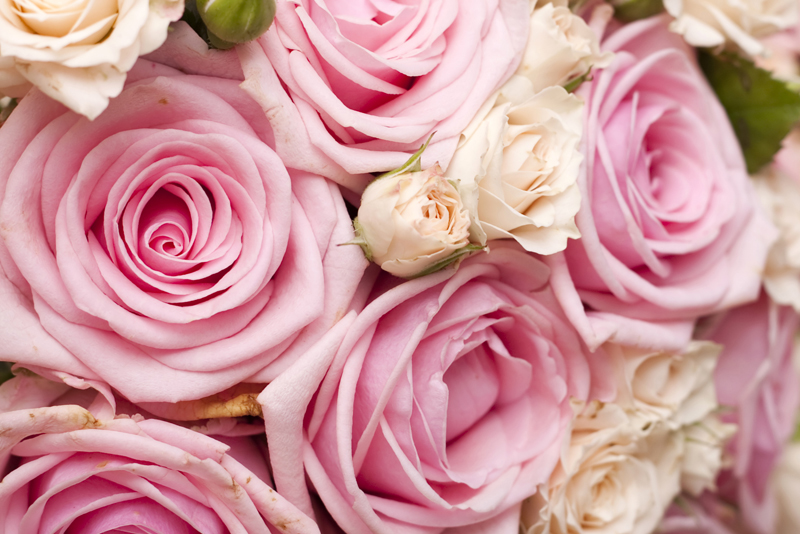 All about perfumes. The type of fragrance it is (chypre, citrus, etc), the perfume houses and a study of who´s who in the perfume world.
Fragrance and Fashion


The greatest and biggest fashion houses create some of the most jaw dropping designs and alluring scents. Each design house creates unique stories that unwrap some of the most interesting and complex notes known to your nose. Join me as I review what's in store's for the season.
How Do You Distinguish A Scent? The Nose Knows!


What is the most important tool in the perfume industry? Did you know that the perfumers nose can distinguish up to 10,000 different smells? To learn more, read this weeks article How Do You Distinguish A Scent? The Nose Knows!
Signature Scents, Do You Have One?


The breeze of Summer will bring beautiful scens that make perfect Signature Scents and blends. A signature scent is a scent that captures your essence. How would you like to find out what makes a Signature Scent so mysterious?
The Sweet Smell of Perfume- Making Your Own Blend


Purchased a perfume lately? It's more likely than not to be a synthetic fragrance that's masquerading as your favorite perfume. An exception to the rule, is if your perfume contains essential oils.
What to Consider For Perfume Gift Ideas


Have you ever received a bottle of perfume only to put in the back of your shelf? If so, then you know what it's like to receive a gift that wasn't well thought out. Read on so that you won't make the same mistake.
10 Tips for Choosing Natural Springtime Perfume


The arrival of springtime is a welcome event after a long winter. The days are getting longer, the weather is getting warmer, and the flowers are starting to bloom. It's the perfect time to enjoy the outdoors and indulge in all that nature has to offer.
2 Simple Ways to Refresh Your Fragrance Game


Are you looking for a way to refresh your fragrance game this season? Whether you make it yourself or purchase from your favorite retailer, You can have a scent for every day of the week.
4 Tips to Making Your Own Perfume


Making your own signature scent using pure essential oils isn't really difficult. In fact, your initial worry about the challenges in making one can instantly turn into excitement as you finish your first concoction. Here are 4 basic tips to get you started ...
5 Reasons Why You Should Wear Natural Perfumes


Natural perfumes are all the rave. Like heavy creams and soaps, people are leaving synthetic perfumes and choosing fragrances made from all natural and/or organic ingredients.
5 Ways Sandalwood Can Be Used In Perfume Blends


Sandalwood in perfume blends? Absolutely! Sandalwood oil can be used in a variety of perfume blends to create unique scents.
A Beginners Guide to Making Natural Perfumes


The use of essential oils as a natural perfumes is not a new concept but have you considered making your own scent? Discover simple methods for crafting your personal scent.
A Chance to Meet With An Old Friend, Chanel


Chanel. It doesn't take a lot of thought to know that when you say the name, Chanel ... you're talking about an empire built by an icon. Fashion was it's beginning. Yet it is her perfume that you remember most.
A DIY Guide on How to Make Natural Fragrances


Natural fragrances. There was a time when most people didn't pay attention to what they fed their bodies. Thanks to research, a large number of people are becoming more aware of what they 'eat'. Eat is in what is absorbed through different parts of your skin. Yes you feed your skin.
A Freshly Brewed Cup of Perfume


We all experience the aroma of a freshly brewed cup of coffee whether we drink it or not. But what about coffee as a perfume blend? You'll experience its versatility as you read more of the article.
A Quick Guide to Spring Scents


What's not to love about spring? It's time to trade those rich and warming winter fragrances for light and crisp spring smells. Spring is here, urging you to wear scents that perfectly match the season's happy, carefree mood. Check out a few of the suggestions and see if they work for you.
Absolutes, Attars and Resin .. Oh My!


In the fragrance industry we hear terms used constantly but are not quite sure of what the heck they mean. Absolutes, attars and resins are actually some of the most important ingredients in a perfume solution. They are the first stages of the process taken when making perfumes.
Are Liquid Roll-On's The New Perfume


Perfumes are so magical! The new perfume roll-on's make it easy to carry your favorite blend with you at all times.
Are Natural Perfumes a Sign of The Times?


Natural perfumes, can they be a sign of the times? Natural perfumes are heavily associated with essential oils and aromatherapy. Why? Because it's the essential oils that are used to make natural perfumes and aromatherapy blends.
Are You Still Looking For A One of a Kind Scent?


A one of a kind scent. First, let's consider what defines a one-of-a-kind scent. For people outside the industry, "perfume" is a catchall that includes colognes and aftershaves. What makes a perfume unique from other scents? In short - it depends on how much fragrance oil is used in the product.
Autumn Aromatics, What Tops Your Good Scent List?


Autumn aromatics, the time of year when you sense the change of smell in the air. Designers use this time of year to introduce you to their new blends.
Autumn Is Here, Tried Making Natural Perfumes?


As temperatures start to cool and the leaves change, it's time for us to embrace autumn in all its glory. And what better way to express your creativity than by making your own natural perfume?
Autumn Perfumes, What Are The Best Scents?


Perfumes are a popular accessory for people who like to smell good. And with the changing season, it's time to update your collection and add some new scents for Autumn.
Awesome Essential Oils for Fragrance and Wellness


Essential oils are being brought to the forefront for both aromatic purposes and wellness. We are still in the midst of a global pandemic and natural alternatives are what's preferred by a lot of you.
Bath and Body Oils Scenting Your Way to Soft Skin


There's nothing like a soothing oil that can be used for bath as well as body. Stepping out of the shower or tub and being met by a blend made just for you, is a special treat. Learn how to make a special blend for yourself.
Bath and Body Oils: Scenting Your Way to Soft Skin


There's nothing like a soothing oil that can be used for bath as well as body. Stepping out of the shower or tub and being met by a blend made just for you, is a special treat. Learn how to make a special blend for yourself.
Beauty Products and Their Wonderful Smell


Beauty products and their wonderful smell ... or are they? Not everyone likes a perfumed aroma coming off their beauty products, especially skin care products. So what do you do?
Before You Craft a Really Good Natural Perfume


Natural perfume blends used to be the norm. There was respect for the art and science of blending essential oils together and producing delicately sinful blends.
Beginner's Guide to Natural Perfume


Natural perfumes are becoming more of the norm and they are for very good reasons. The ingredients are safe and natural, and the scents, lasting and luxurious. Learn more about the beauty of natural perfumes.
Blending Natural Perfumes from Essential Oils


Todays perfumes are full of synthetic ingredients. How to they stack up for you against natural perfumes. What are the differences between natural and synthetic perfumes? Read on to find out more
Can Apples and Cinnamon Make Great Perfume?


Apple and Cinnamon Perfume? Apples and cinnamon are two ingredients that have been used in cooking for centuries. However, many people don't realize that these two ingredients can also make a great perfume when combined together.
Can Fragrance Make You Magically Powerful?


They say there's magic in the aroma of a well crafted perfume blend. Does the scent of a perfume center you? Does it remind you to slow down and enjoy the beauty of the world?
Can Fragrance Oils Make a Great Perfume?


Fragrance oils are a mix of synthetic and natural oils used to create scents. They're usually made from aromatic compounds found in essential oils as well as other various ingredients.
Can Pine Essential Oil Make a Good Perfume?


Pine essential oil. It's a popular ingredient in many perfumes and fragrances due to its fresh, woody scent. But can pine essential oil make a good perfume on its own? The answer is yes.
Can Sandalwood and Vanilla Oils Boost Perfumes?


Sandalwood and vanilla in your perfume blends? The answer is a resounding yes! Both sandalwood and vanilla essential oils have long been used in the making of perfumes.
Can Seasonal Perfumes Help Boost Your Mood?


Seasonal perfumes are a great way to bring a bit of love and happiness into your life. Perfume is often thought of as being associated with luxury, but it can also be used as an affordable way to boost moods and add a touch of seasonal flair.
Can Vanilla Add Spark to Your Natural Perfumes?


Vanilla is one of the most popular and versatile ingredients in perfumery, known for its sweet, warm and comforting scent. While it may be a common ingredient in mainstream perfumes, vanilla can also play a significant role in natural perfumes.
Can Ylang Ylang Boost Your Perfume Blend?


Ylang Ylang can be a great addition to your perfume blend. This fragrant flower has been used in perfumes for centuries and its sweet aroma is believed to help boost confidence and attract love
Carrier Oils, Why They Matter To Natural Perfumes


Do you love natural perfumes? If you do, then you know that the key to a great scent is finding the perfect balance of essential oils and carrier oils.
CBD Perfume, Has It Proven to be Worth the Spritz?


CBD perfumes might seem like something strange or an oxymoron even, yet they exist. As I study the different uses of CBD oil, it struck me that I'd not taken a look at perfume based CBD.
Celebrity Scents How Excited Are You to Wear Them


Celebrity scents. Whether they're wearing their own brand or letting you know their favorites, are you still excited about wearing them?
Changing Seasons With Natural Perfumes


Choosing the right scent in the world of natural perfumes can be invigorating. Give yourself the gift of scents by creating your own blend.
Choose A Natural Perfume That's Right for You


You'll agree that fragrances have a way of representing people, even when they are absent. You'll immediately remember that friend of yours who has been away for so long the moment you get even a whiff of their signature scents.
Choosing a Scent for Holiday Gifts


In a world where everything is ruled by the sense of smell, you might wonder how do you ever find a scent blend that's right for gift giving or for yourself.
Choosing a Scent for Men


The intoxicating, sensual and aromatic scent of a man can leave you breathless. Let's face it, who doesn't want to cuddle up to someone that smells ... oh so good! Here's something for the men.
Choosing Scents for Men


Scents for men mostly revolve around personality. Which fragrance best describes you? Or maybe, which side of you do you want others to perceive? Learn more as you read on about scents for men.
Cinnamon, Can It Spark Up Your Autumn Perfume?


Cinnamon is one of the most iconic smells of autumn. When added to a fragrance, it can bring out warm and inviting tones that evoke feelings of comfort and coziness on cooler days.Cinnamon's sweet yet subtle aroma pairs well with earthy base notes like vetiver and patchouli.
Create a Perfume from Essential Oils


Creating your own perfume using pure, unadulterated essential oils is one of the best gifts you can give to yourself, your loved ones (if you plan to give as gifts) and to the environment. Luckily, perfume making is not rocket science – at least not yet for beginners! Try your hand at making perf
Creating A Natural Perfume From Autumn Florals?


Autumn florals for natural perfumes? Natural perfumes have become increasingly sought after because of their use of eco-friendly and sustainable ingredients.
Creating The Perfect Blend


The perfect blend. Does it exist? Knowledge of scent families and a lot of testing will help you find your way to the perfect blend.
Discover the World of Fragrance Combinations


Fragrance combination's make for unique perfumes, Do you have your own personal scent? Discover the categories and see where your scent preference fits in.
Do Floral Waters Make Awesome Perfume Scents?


If you love the smell of fresh flowers, then you might be wondering if floral waters make good perfume scents. The answer is yes! Floral waters are a great way to add a natural, fresh scent to your homemade perfumes.
Do Fragrance Oils Add Benefits To Perfumes?


Fragrance oils offer many benefits to perfumes such as adding a unique aroma, boosting the overall scent and making it last longer. What else do they offer?
Do You Have An Emotional Connection With Perfume?


Did you know that the key to the emotional connection that you have with fragrance can be attributed to the scent? Learn more as you read on ...
Do You Know Your Way Around Spring Fragrances?


Spring fragrances bring light aromas with a hint of fresh air. Your senses are coming to life and want to smell and enjoy these beautiful aromas. Make your own blend!
Do You Love Your Natural Body Scent?


Loving your own natural scent allows you to wear perfume blends that will enhance your natural aroma. Yes we all have a natural body aroma, we just cover it up most of the time with synthetic blends. Learn why your natural aroma is important when choosing the right perfume.
Does the Nose Really Know?


n a world where personal preference and perfume choices go hand in hand, it's extremely important that you get what you like. That's the job of a Nose. Learn more about ...
Does Your Perfume Speak For You?


No longer a luxury reserved for the rich, Perfume adds an attitude to your wardrobe and no outfit is complete without it. The key is in finding or creating a scent blend that enhances your body's chemistry and leaves a mystique for all who encounter your presence.
Does Your Sweet Smelling Perfume Actually Work?


Not all perfumes are created equal. Some may smell great but fade away quickly while others have a longer lasting effect. So how do you know if your sweet smelling perfume actually works?
Essential and Carrier Oils for Skin Care


What are essential oils without the aid of a carrier oil. Carrier oils help to carry the benefits of the essential oils into your skin. Learn about some of the carrier oils used in skin care.
Essential Oils Used as Base Notes in Perfumery


Have you ever wondered why your favorite scent last as long as it does? Well, perfumes are typically made up of several layers of scents, called notes. Which note controls the longevity of your scent, Top, Middle or Base?
Essential Oils and Perfume, Match Made in Heaven


Whether your goal is to concoct your own scent, to save some extra cash or to create your own perfume empire in the future, making scents simply makes sense. Read on for a few tips on perfume blending.
Essential Oils and the Perfume Industry


The interesting thing about the perfume industry is the fact that many of the unnatural, synthetic scents were developed to mimic essential oils and other natural plant scents. How will they affect you when it comes to scenting your body?
Essential Oils and Their Role In Perfumery


When you take a look at essential oils and how they are actually represented the perfume industry, it's very easy to see why there's an affinity towards certain scents. What's your favorite essential oil?
Essential Oils Buying Guide


Just like any other oils and products, there are many poor quality essential oils that are sold in the market.
Essential Oils for Natural Perfumes


The next time you want to treat yourself to a luxurious perfume at the store...stop...and DON'T. The true way to treat yourself luxuriously is to choose an essential oil for a natural perfume.
Essential Oils vs Syntheitc Perfumes


The most powerful among the five senses in your body is the sense of smell. It is the only sense that is governed by the right brain, which is actually the creative side of the brain. Does it know the difference between natural and synthetic scents?
Exciting Natural Perfumes Made with Essential Oils


Exciting natural perfumes. Have you considered changing to natural perfumes made with essential oils for your scenting preference?
Expressing Yourself With Summer Scents


What could be more refreshing than a light breeze and the warmth of the sun? Embrace the warm weather with perfume blends made to uplift and excite your inner self.
Facts and Fallacies about Perfumes


Have you ever wondered why we call a scent, perfume? Has the history of perfume ever peaked your interest? Read the latest article as I discuss the Facts and Fallacies about Perfume
Fall Is In The Air, What's Your Favorite Scent?


Favorite scents? As the leaves start to change color and the air becomes crisp, we can't help but love everything about fall. What's your favorite fall scent?
Find Her Favorite Fragrance


It's one of those big events: a birthday, the anniversary of your first date, or a holiday like Christmas or Valentine's Day. It might just be that you want to surprise that special someone, cheer them up after a hard week at work, or show her how much you love her.
Finding Your Personal Fragrance after 40


You're 40, fit and fabulous but has your favorite perfume lost its' lure? Maybe it's time to try a new scent ...
Finding Your Scent in Perfume


Have you ever walked up into a perfume store and literally felt overwhelmed? Not just by the scent but the number of perfumes and colognes themselves.
Flacons - Adding Beauty to Your Blend


Flacons package the sensory experience that awaits your clients. In a market where choosing a perfume can be overwhelming, the design of the bottle can often be what gets their attention. Do you have Flacons for your new scent blend?
Flower Power of The Rose


While some of you might feel that the Rose is dated as a perfume or perfume blend, it's made a come back in the world of scent. Enjoy the latest trends and how they're including the Rose.
Fragrance Combinations for Mood and Personality


Are you still looking for just the right scent for your body chemistry? You could create your own but just in case you're not feeling creative, here are a few guide lines to follow.
Fragrance Trends, Are They Important to Wearers?


There's no question that fragrance trends come and go. But what about those of you who wear those fragrances? Are you as affected by the ebb and flow of what's popular, or do you stick to your tried-and-true favorites regardless of what's trending?
Fragrance – Making It Your Own Experience


Looking for a way to have your own personalized scent blend? What are the latest trends in making it happen?
Fragrance! Is It A Fad or Science?


Over the past decade there has been enormous research into the influence of scent on a person's experience. The overwhelming conclusion from the academic and commercial organizations is perfectly clear: Scent Matters
Fragrance, A Love Story


Are you in love with the perfumes you buy or is it something to wear until you find just the right scent? How do you find something that you love and works for you and the person closest to you? You could choose a few blends that you both like. Try these and let us know what you think!
Frangrance Wardrobe Ideas


Perhaps you wear just one scent. Maybe you change scents as often as some people change nail polish or shoes. Here are some suggestions for different fragrances depending on moods or seasons.
Gemstones and Essential Oils


Gemstones and essential oils are being used to balance things out, in a world where technology seems to be at the forefront of everything moving. Want to know more?
Giving Up Your Favorite Scent?


The thought of giving up your favorite scent is traumatic. You've been wearing it since college and now the company has removed it from their line. Time to consider alternatives. Here are a few suggestions.
Great Scents For Cooler Weather


Whether you're a naturalist or you'll buy it off the shelf, there are certain scents that are great when the weather cools off.
Have You Found Fragrance in A Glossary Lately?


Fragrance in a glossary. A play on words so to speak. The statement insinuates that you're looking for fragrance in a glossary of terms. Read on ....
Have You Found Your Favorite Scent? Awesome


Found your favorite scent? Only one!? Words like: to die for, can't live without it, lovely, breathtaking or Oh My God - come to mind. It's captivating to your senses, oftentimes bringing you to a complete standstill when you smell it.
Have You Lost Interest in Perfumes During COVID?


Have you lost your interest in perfumes during the pandemic? While a lot of you actually lost your sense of smell, quite a few of you decided there was no need to wear perfumes.
Have You Made Your First Perfume Blend? Awesome!


Making your first perfume blend can be an awesome experience. Think about it, you get to create an appealing scent, hopefully, that will bring joy to the wearer.
Heating Up Summer With Lighter Scent Blends


You've long traded your knits and wools for cotton and linen blends. The same rule applies to your scent choices as you move into the warmer weather. Find out what essential oils are good for warmer wea
Helichrysum in Perfume Blends,What's the Benefit?


What is helichrysum oil? Helichrysum oil is said to help with skin conditions such as acne, eczema and psoriasis. It's also said to be helpful in healing wounds and scars. Helichrysum oil is used in aromatherapy to help relieve anxiety and stress.
History, Perfume and A Woman


Before the Egyptians, many believe that the first to discover perfume were the inhabitants of Atlantis. What Queen enticed men and controlled kingsoms with her use of perfumes.
Holiday Gifts, Can You Deny the Beauty of Scent?


Holiday gifts! There's no denying the beauty of scent, this season or any other season, for that matter. Perfumes, bath salts, body balms and creams, all find their way into your space during the holiday season.
Homemade Perfume


Homemade perfumes are making their way back into popularity. Why? Because you're tired of un-natural, synthetic blends. Anya McCoy has dedicated her life to making perfumes from home. She's got a new book, introducing you to her method.
Hot Summer Scents for Your Personal Wardrobe


Have you chosen your hot summer scent for your personal wardrobe yet? Discover the aroma's of summer and their special combination's, citrus, floral and even woodsy. What does your choice say about you?
How Do You Make the Most of Your Fragrance?


How do you make the most of your fragrance? Do you spritz and enjoy a mist or do you introduce seasonal scents into your beauty regimen? Is your choice perfume, cologne or eau de toilette?
How Do You Travel With Your Favorite Flowers?


Did you know that you can travel with your favorite flowers without actually bringing the actual plant? Perfume oils offer a great way to get your favorite fragrances wherever you go.
How Many Ways Can Perfumes Possess Magical Powers?


Perfume and magical powers, can this be so? There are many ways in which perfumes can have magical powers. They can be used to attract love, bring good luck, improve one's mood, and increase psychic ability.
How New Designer Perfumes Launched During Pandemic


Designer perfumes, what a great way to enter the Autumn Season. Although we are still in the throws of the pandemic, perfumes are being launched.
How to Blend Essential Oils for Natural Perfume


Blending essential oils for natural perfumes can be fun and exciting. With a bit of practice, you can create a perfume blend that you'll enjoy many years to come.
How To Choose The Perfect Scented Gift


Looking for a scented gift but not quite sure if the recipient wears perfume? Check out the options that make excellent gift ideas.
How To Create Botanical Perfumes, Awesome!


Botanical perfumes. Have you ever had a perfume that you really loved? Everything about it made your heart sing, brought a smile to your face and made you smell Oh, so good.
How To Create Magic With Scents


The use of scents to create magic is an ancient work. Perfumes and their aromatic power can change the course of history. Read up on Cleopatra and her perfumed sails.
How To Create Your Own Personal Fragrances


We all get that itch from time to time to create our on personal scent blends. You've stood at the perfume counter trying on different perfumes and they work for you or they don't, smell the same or smell like your body odor needs attention. How about making your own?
How To Develop Your Perfumes Personality


Did you know that perfumes can be a very powerful accessory? Want to learn more? ... Read On
How To Fall Forward With Spring Blossoms


You'd never think to create a fall blend using spring flower essence. Then again, maybe some of you would. When it comes to creating perfume blends, there are several floral essences that are staples.
How to Find the Perfect Scent For Winter


Winter perfume scents are not the same as holiday scents. Although, you can certainly use a lot of the same oils for winter perfumes. It takes time to find the perfect scent.
How to Go Digital With Perfumery


Going digital with perfumery is a new trend. Who'd think that you could entertain learning how to make perfumes from a digital class? Guess what? Anything is possible.
How to Make Home-made Natural Perfume


Natural perfumes have a therapeutic effect. Aromatherapy has been known to induce a calming effect on the body, soul and mind and helps lower stress levels. Aromatic scents can also inspire romance, are relaxing and ensure a restful sleep.
How to Make Natural Perfume from Essential Oils


Interested in making your own natural perfume from essential oils? If that's the case, there are a few things you'll need to know.
How To Make Natural Perfume With Essential Oils


You can make a powerful impression by having a signature fragrance. It's not only the clothes or engaging wit that can seal the deal, fragrance can complete the image that you want to project. Journey with me to learn more.
How to Make Natural Tantalizing Perfume Scents


Making your own tantalizing perfume scents is easier than you might think. Here are a few tips on how to make natural, enticing fragrances with ingredients you can find in your kitchen.
How to Make Perfume, Terrific Online Resources


Make perfume? Who Me!? Believe it or not, you can find some interesting resources online that can help guide you in the right direction. Granted, it's not the same as studying in France for 25 years, but you can find the basics.
How to Make Perfumes for Spring Season


It's Springtime, and Perfume's In the Air! With the flowers blooming, especially honeysuckle hanging over the fence, the natural beauty of scent is all around you. But how do you bring nature's gift of scent into your own space and make it work for you? Read on to learn more ...
How To Make Solid Perfumes


Have you ever wondered what it would be like to create your own solid perfume?
How to Make Travel Friendly Solid Perfume Today


Travel friendly solid perfumes. If you.re looking for a way to have your homemade perfume blends last longer, this might be the answer. Not to mention that they are travel worthy.
How to Make Your Perfume Last All Day


We all love smelling amazing, but if you're tired of your fragrance fading by lunchtime, here are a few tips for you.
How to Make Your Very Own Fragrance


Who doesn't want to smell good? The fact that the global perfume industry is worth billions today, shows you just how much we love to spray on fragrances. Learn how to make your own scented fragrance in no time!
How to Master The Art of Perfumery


Learning from a master and becoming one is often a long road, but what an exciting journey. I found myself in a class this week on Mastering the Art of Perfumery. Simple words were like music to my ears. I've shared some tidbits.
How To Sell Natural Fragrances Online


For the budding fragrance entrepreneur, there's more to selling your fragrance than the scent. Let's look at three basics.
How To Share Magic When Wearing Perfumes


Sharing your love of perfumes with others is a great way to create moments of magic. In this article there are tips for making the most of your scents.
How to Shop for Fragrance Oils


Have you ever wondered what it would be like to shop for oils in a scent warehouse? A friend and I had the opportunity to do just that but not before we set ground rules for ourselves.
How To Shop For Perfume


Have you shopped for perfume lately? It's like walking through a maze of mist and being accosted by perfume strips. Here are a few tips to consider on your next shopping trip...
How to Take Artisan Perfumery Into Modern Times


Artisan traditions in perfumery have not gone away, they just not talked about. Until now. They're being taken into modern times. The internet has opened doors for you to reach your customers, direct.
How To Turn Essential Oils Into Solid Perfumes


Looking for a way to experience your favorite perfume blend? Solid perfumes to the rescue! Whether it's in a sliding tin or a locket, it's a great way to have your favorite perfume blend with you at all times. Check out these recipes and make your own.
How to Use Essential Oils Increase Energy


With the fast pace of everyday life, it is not surprising that many people are starting to feel tired and lethargic towards the completion of their schedules. There are many ways that energy can be restored without depending on energy drinks and supplements. Using essential oils as perfume can ...
How to Use Carrier Oils for Making Natural Scents


Carrier oils. What are they and how are they used when creating natural perfumes? Carrier oils are vegetable and nut oils that are used to dilute essential oils. The name is used because they "carry" the essential oils to and through your skin.
How to Use Essential Oils As Natural Perfumes


Natural is best when it comes to makeup and skin care products. You can never go wrong with it. It's not only safe but also give amazing results. Even in fragrances this can be your guide in choosing your signature scent. If you want to smell like ...
How to Use Essential Oils as Warm Weather Scents


As the weather gets warmer, we often start to think about adding lighter fragrances to our scent wardrobe. And what could be more perfect for warm weather than using essential oils?
How To Use Essential Oils To Make Natural Perfumes


Making your own perfume is a fun and easy way to get all of the benefits of essential oils.
How to Use Fragrance and Why You Think You Need It


Fragrance. How do you use them? You'll find that fragrance is added to personal care products such as shampoo, soap, body wash, body lotion, facial toners, serums, exfoliating scrubs and of course perfumes.
How to Use Fragrance During Warm Weather


Fragrance and warm weather temperatures go hand-n-hand. If you're like most of us, you're looking for something new when the temperatures begin to rise. Something light, sensual and ...
How to Use Lavender Oil In Your Natural Perfumes


Lavender oil for natural perfumes? Have you ever made your own natural perfume? Lavender essential oil is a popular ingredient in many commercial perfumes, but did you know that it can also be used to create natural, homemade scents?
How To Use Lemongrass Oil for Natural Perfume


lemongrass makes a great ingredient for natural perfumes due to its antiviral, antibacterial and anti-fungal properties. It's also known to be a great mood enhancer and has been used as an essential oil in aromatherapy.
How to Use Natural Perfume for Autumn


Natural perfumes are top of mind and as fall approaches we don't want to miss a single aspect of their aromas. Natural perfumes to consider as you transition into Autumn.
How to Use Natural Perfumes as Aromatic Blends


Natural perfumes ... who doesn't love wearing a natural aromatic blend? Let's face it, we all like to smell good. Well at least most of us. There are some people who feel that their natural pheromone should be enjoyed by all. I don't think so.
How to Use Spearmint Oil In Your Natural Perfume


Spearmint oil, with its sweet and refreshing aroma, is a popular choice for natural perfumes. It's also one of the most versatile essential oils. This makes it ideal for blending with other fragrances to create unique scents.
Hydrosols - A Gift From Nature?


Have you ever heard of hydrosols? They're commonly referred to as flower waters and are also known as cousins to essential oils. Learn more about their beauty and use as you read this article.
I Smelled Perfume on A Human After A Year of COVID


Smelling perfume or cologne on a human shouldn't be a big deal. However, after a year of COVID, it dawned on me that perfumes are not top of mind for most people these days.
Insect Repellents, Can They Also Be Perfumes?


The idea of using insect repellents as perfumes is intriguing, and there are several products on the market that combine protection from bugs and a pleasant scent.
Is Fragrance All About Sex?


Whether we like to admit it or not, when purchasing a fragrance, 9 out of 10 times, it's done with the intent of how we're going to seduce someone. Do you use perfumes to enhance your natural magnetism? Read on to find out ...
Is It Easy To Create Warm Weather Scents?


As the weather warms up, you often find yourself wanting a lighter perfume to wear that won't attract so many bees and bugs. Unfortunately, that's one of the draw backs of wearing beautiful scent blends in warm weather. Since you still like to smell go, make your own!
Is Jojoba The Best Base Oil For Natural Perfume?


Base oils, also known as carrier oils or vegetable oils, are non-volatile oils that are used to dilute essential oils in natural perfume-making. They act as a base for the more potent essential oils, helping to disperse their aroma and make them safer to use on the skin.
Is Lavender, Chamomile Great In Natural Perfumes?


Lavender and Chamomile are great for natural perfumes. Both of these essential oils can be used to create fragrances that range from sweet and floral to fruity and earthy. They also have therapeutic benefits ...
Is Making Perfume At the Top of Your List?


Ever thought of making your own perfume? Let's face it, a lot of you love perfumes as much as men love their cars.
Is Natural Perfumery Worth The Time and Effort?


Is It Worth The Time ad Effort To Make A Natural Perfume? The answer is a resounding yes. Why? Because it allows you to create something that reflects your individualized style, while also being mindful of the environment and your own health.
Is Patchouli the Forgotten Scent of the Hippie?


Patchouli, often tied to the Hippie, is a very interesting scent without the hippie connotation. Like most essential oils, Patchouli has a history predating anything we've been exposed to in the past 50 or so years...
Is Perfume Losing Its Mystique?


Is perfume losing its mystique? Not at all! If anything, it could be said that?s it?s taking on more of a mystery than before. Do you know what's in the blend you?re wearing?
Is There Danger in Using Synthetic Fragrance?


There are many different scents in beauty care products today, however it doesn't necessarily mean that they are good for your body or your health. Learn more about synthetic fragrance used in your beauty products and how they might possibly affect you.
Is Your Natural Scent Better Than Perfume?


If your natural scent smells like buttermilk, garlic or onions it might not be better than the smell of a given perfume. What do you naturally smell like on any given day and would a perfume blend be better?
Is Your Summer Scent Heat Resistant?


With temperatures being all over the place, is your summer scent heat resistant or do you become body with another odor? Learn how to wear your favorite scent in the heat of the summer sun.
Lavender & Rose, Sweet Blends For A Great Perfume


No perfume begins its journey without its base of an essential oil. Lavender and Rose are two of these oils. What blends can you create with these luscious oils?
Learn How to Make Your Very Own Fragrance


Who doesn't want to smell good? The key is do you want to smell good with natural organic perfumes and not synthetics? Discover how to make your own natural perfume in three easy steps.
Leaving Winter Woes for Warm Weather Scents


Warm weather scents. We missed seasons of perfumes, body washes, spray mist and home decor items that would make everything smell so good. A year has passed. Do you have a handle on moving forward yet?
Lilly Oil, How Can You Make A Perfume Great ?


Lilly essential oils, how does it make a perfume great? As one of many ingredients in a natural perfume, Lilly oil has a unique scent that adds something special to the overall fragrance.
Love & Aphrodisiacs!


A deep erotic kiss, a sensual massage and sweet delights …what do they all have in common?
Magical Blends and The Power of Scent


What does magic have to do with the power of scent. Everything! If magic means to bring about change, what better way to do it than with the power of essential oils and the psychological effects it has on you.
Making Perfume That's Uniquely You!


Ahhhhh, Perfume. Who doesn't love the smell of a beautiful scent as it rises ever so gently from your skin into the mist of the air. Have you ever thought of creating your own personal blend?
Mandy Aftel, The Natural Perfumer's Perfumer?


Natural perfumes. In a time when the words natural, organic, and wellness are top of mind perfumers are taking to this route as well.
Masculine or Feminine, What's Your Scent?


Fragrance used to be either masculine or feminine. These days you are more interested in what smells good to you and more importantly what resonates with your body chemistry. Let's see what else is going on in the world of scent.
Men and Their Sensual Smells


Did you know that women have always admired men in high positions because they used fragrances of various kinds? There is a resurgence of scents for men and they're responding to the 'new' trend. Read more ...
Men Fragrances and Their Unusual Scents


Does your man always smell as fresh and clean as you'd like? Discover how to choose the scent of Your dreams when shopping for His next scentual gift.
Mother Nature or Synthetics Fragrances?


Mother Nature or synthetic fragrances, which would you trust? Learn what makes some perfumes seem captivating, alive and ooh so aromatic.
Natural Perfume As Part of Your Beauty Regimen


Some of you overlook the importance of perfume in improving your image. Smelling good is just as important as moisturizing your skin. No one wants to be around someone that stinks. Learn how natural perfumes can boost your image and confidence.
Natural Perfume-What Makes a Beautiful Scent?


The question is often asked, what's more important than a beautiful fragrance floating in the air? The sense of smell is our first sense to evolve. When you think of fragrance, it becomes a very personal journey.
Natural Perfumes


Have you ever thought about incorporating natural perfumes into your organic lifestyle? Natural perfumes are not only a better choice for your nose, but for your skin as well.
Natural Perfumes, Are They Worth The Money?


When it comes to perfume, there are a lot of different options on the market. You have your conventional, mass-produced perfumes, you have your designer perfumes, and then, you have natural perfumes.
Natural vs Synthetic Fragrance Any Pros, and Cons?


When it comes to fragrance, there are two main types: natural and synthetic. Both have their own set of pros and cons that you should consider before making a decision about which is right for you.
Neroli and Sweet Orange For Exotic Body Creams


The orange tree gives us three different essetnial oils. A few drops added to an unscented body butter, cream or lotion and you will have a wonderfully fragranced body product. Learn more about Neroli and Sweet Orange essential oils ...
Omg! The Best Essential Oils for Perfume Ever!


Playing with essential oils when making perfume can be very addictive. If you are new to this craft or shopping around for a new perfume, you can easily get overwhelmed and buy every scent that you would find appealing. There are lots of combinations in perfume making, read on to learn more
Organic Fragrance - A Scent Worth Trying?


It only makes sense that if you want to eat organic and wear natural fibers, your scents should be organic as well. Class is now in session in the world of organic perfumery.
Oud & Roses, A Winning Combination!


Has a scent ever taken you by the nose and drawn you into it's space? Of course it has! As women we look for aroma's that will allow us to feel sexy, mysterious and familiar. Have you tried Oud?
Out and About for Awesome Scented Gifts


Whether it's birthday, Christmas, mother's or father's day, scented items make great gifts. Hubby and I decided to take a walk through the mall and sample fragrances. Yes, in the mall during the holiday season ... go figure!
Palo Santo, Can It Make Your Perfume Better?


Palo Santo, or "holy wood" in Spanish, has become increasingly popular as an ingredient in natural perfumes. Palo Santo has a variety of helpful benefits that can make it an ideal addition to your perfume blend.
Peony, Does It Make A Great Perfume Blend?


Peony is a popular and beloved flower among gardeners and florists alike, and it's no wonder why! But what about using peony in perfumery? Does it make a great perfume blend?
Perfume


Have you ever thought about perfume and how it became a part of our world? Discover the origin of perfume.
Perfume - What's Your Favorite Type?


Most of you know perfumes as being something you can spray on your body to smell good. Did you know that there are four basic types of perfume? Learn more ...
Perfume and It's Power


The use of perfume is a significant part of your everyday life, from soaps to shampoos to colognes. Whether it's an expensive scent or your corner store 4 for $1, you're making a statement consciously or subconsciously. Learn a bit more ...
Perfume And Its History


Have you often thought of how the art and science of perfumery began? Briefly I discuss the beginning of perfumery and share a blend of some of the most precious essential oils.
Perfume and Your Sense of Smell


We often think of the sense of smell as being complex. Is it? We can distinguish smells of oranges, coffee and flowers but why is this so. In this article I've touched on a few of the reasons of why we are able to smell things as we do.
Perfume Application - 7 Spots to Avoid


Have you ever wondered why when passing some people their perfume doesn't smell as fresh as it should? Maybe they've sprayed it in the wrong place. Discover the 7 Spots to Avoid when wearing perfume!
Perfume Basics


The basics of perfume blending begins in the world of Aromatherapy. Learn what oils fit into different categories and help you discover signature blends for your self.
Perfume Blends for Cooler Temps


As we transition from overwhelmingly hot temperatures to some what cooler ones, s will the scents you wear. Here are a few recipes for you to try. Enjoy!
Perfume Classes, Online!


Perfumery? Online?! Have you ever wanted to study perfumery?
Perfume Essence and Flowers


Do you get perfume from flowers? That's a weird question, Where else would you get perfume? The perfume industry gives you synthetic oils or scents. Here's a recipe for a natural beauty. Enjoy!
Perfume Notes – A Review


You've heard all to often that perfumes are built on notes that are classified as top, middle and base notes. Well what does that mean to you and your nose? Let's find out as you venture into the world of perfume and its notes.
Perfume Notes, What Does That Mean?


Perfume notes, what are they? According to wikipedia.org, perfume notes are descriptors of scents that can be sensed when you apply a perfume. Learn how to determine what essential oil exudes which perfume notes when applied to your skin.
Perfume Oils for Winter Blends


The temperatures have cooled down, the air is crisp and the scents are bouncing off your skin with a swiftness. That's what happens with winter perfume blends. Imagine having a blend of sandalwood, vanilla and amber oils working together and as it hits your warm skin ...
Perfume The Story of a Murderer - Review


Perfume: The Story of a Murderer has been watched by millions of people. It's a movie done in 2006 chronicling the life of a young man who was born with an incredible ability to smell and discern scents.
Perfume, Cologne, Sachet's, Oh My!


Perfumes, Colognes and Sachet's make great holiday gifts. Learn the difference and consider making your own special gifts for friends and loved ones.
Perfume, Does It Make Your Life Better?


Have you ever wondered what perfume does to your body and mind? Does it make you feel more confident? Does it make you feel more attractive? Does it make you feel happier? Want to know more?
Perfume, How to Choose One and Use It


What are you looking for when you choose a perfume? Is it to attract attention or to be used for personal pleasure? Either way the beauty of its aroma will work in both situations. Here are a few tips and techniques when choosing a perfume for yourself.
Perfume, Its Magic & Mystery


As a perfumer, you have the ability to control and create mood ....what scents have come into your world and created magic and mystery for you?
Perfume: The Story of a Murderer - Review


Perfume: The Story of a Murderer has been watched by millions of people. It's a movie done in 2006 chronicling the life of a young man who was born with an incredible ability to smell and discern scents.
Perfumes - Creating Personal Blends


Perfumes allow you to take a journey into the world of scent each and every time you wear them. Tips and techniques ...
Perfumes - Why They Smell the Way They Do


Perfumes can come in many different types and forms. Learning about them can lead to a better understanding of prices and the amount needed for every application. While it is well known that essential oils make up the scents ...
PERFUMES .... Their Bottles & Containers


Have you ever admired the beauty of the bottle and container of your favorite scent? In this article I talk about .....
Perfumes, Their History and Use


Did you know that perfumery, magic and alchemy are all considered an art and a science? Work environment, eating habits and medication can all affect how your scent smells. Join us and learn more ...
Perfumes-Music, What Do They Have In Common?


What are the building blocks of perfumery? Are they synthetic or natural? What methods are used to make perfumes? Find the answers and more as your learn what makes a scent a scent/
Re-Birth of Natural Perfumery


Natural perfumes are becoming popular again. They cater to people with skin sensitivities or high ethical standards and smell just as good, if not better, than regular perfumes. A few things to consider ...
Recipe Blends For Natural Perfume


Have you tried experimenting with your favorite essential oils and making your own perfumes or oil blends? Why not start today? Great recipes for your to try! Read on ...
Romantic Essences for Your Living Space


Emotional and spiritual aspects are closely linked to our feelings of romance. Try scenting your living space with essential oils and natural essences to create a mood of romance and sensual pleasure.
Rose and Lavender for Botanical Perfumes


In a world of beauty and scent, no wonder we're being smitten by the bug of making our own Botanical Perfumes. Botanical/natural perfumes are becoming the go-to way of wearing scents.
Rose Oil - A Short History


The Rose flower is known and often referred to as the most perfect of flowers. Linked to the planet Venus and the emotion of Love, no wonder it's the "Best" selling item for Valentine Day.
Say Thanks to Natural Perfumery


Thanks to natural perfumery, we can create personal scents using natural ingredients that evolve overtime providing us with some wonderful aromas.
Scent Blending – How does it work?


What happens when you blend tangerine, rose and sandalwood? Music to your "Nose" Find out how scent groups create scentual music for your nose.
Scent Sample Packs


If scents are your "thing", a scent sample pack is a great way to test and find what works and doesn't work for you. If you're a budding entrepreneur, it can also be a way of introducing your perfumes to your market
Scenting Your Way Into Business


Have you ever thought about starting your own business selling beautifully crafted body products and perfume blends? Read about two people who did just that.
Scenting Your Way Through the Summer Heat


Summer blends for smell good scents. Choose your favorite essential oil blends and see what you can come up with
Scenting Your Way To Holiday Gift Ideas


Yes it's time to put mental energy into Christmas, Chanukah and Kwanzaa. Guess what? They all fall between December 24 and January 1 this year (2016). Go figure! Fragrant gifts are always a great idea, especially if they're natural fragrances. Learn more ...
Scentsational Scents for Valentine's Day


While Valentine's Day isn't the only day you can use luscious scent blends, it is the day when you can use them to really spice up your love life. New names are popping up in the world of scents, learn about them here.
Sensitive Skin and Perfumes


Does your sensitive skin stop you from wearing perfumes? Do you sneeze, cough or get an allergic reaction when you spritz your favorite scent in the air? Here are a few tips and techniques to consider before you add fragrance to your skin.
Sensual & Sultry?


60th Birthday meets a Senual & Sultry Scent Blend
Shelf Life, Toss the Old Scents!


When's the last time you tossed perfumes that you haven't worn in years? It might be time to take inventory of what's been lurking on your vanity/dresser for years
Shopping for Scents


Shopping for scents has become a ritual, so to speak, for each new season.You can even do it online.
Single Note Perfumes for Brides


Planning your big day? Your Wedding Day that is. Have you considered what scent you will wear for your special occasion? A single not perfume perhaps.
Six Months of Beautiful Scents


Looking for a way to scent your self and your environment all year long? Read on as I share with you a scent for each month of the year.
Smelling Good! Just in Time for the Holidays


It's the holiday season ... again. What better gift to give than the gift of scent. Here are a few of the top sellers this year. Enjoy!
Solid Perfumes as Holiday Gift Ideas


There's nothing like receiving a nice smelling perfume as a gift, especially if the person giving it knows your particular taste in scents. Solid perfumes gift giving a very easy thing to do.
Spring Scents for Men


Let's not get twisted, Spring calls for a new scent and men are hardly excluded from that. After all, this is not about following a trend, it's about choosing what's right for the weather. Here's what warm weather scents can offer the men in your life.
Spring Scents for Perfume Wearers


Winter is bidding adieu, to most of us. It's time to hang those lovely coats and heavy knits that made us chic and comfortable in the cold into the winter storage closet. However, not only will your clothes change, so will the scents you wear. Read on to learn more!
Spring Scents for Women


Many women can't say they are fully dressed without a splash of scent, and some of you can't put on just any scent. Whether you select an existing blend or create your own, it's time to wear lighter fragrances as you move into Spring season.
Spritz or Dab? How do you like your Perfume?


You will never run out of options when it comes to essential oils. Having a bottle or two or three, at home can leave you with lots to experiment with: soap, body scrub, lip balm, lotion, shampoo and conditioner ... Learn more about dabs and spritz with essential oils
Summer Scents, What Makes You Like Them So Much?


We all have our favorite summer scents. Whether it's the smell of freshly squeezed lemons or fresh-cut grass, there's something about certain smells that just make us think of summertime.
Sweater Season, Time To Cozy Up With Scents?


Sweater season is here. Perfume can be used to create a cozy atmosphere in your home.
Sweet and Sassy Perfume Blends for Warm Weather


Most of you like putting your creative hands and minds into great smelling essential oils. Natural perfumes are a way to enjoy beautiful scent blends and smell wonderful at the same time. Here are a couple of recipes you can try your hand at making.
Synthetic Ingredients in Modern Perfumes


Do you often sneeze when someone comes into a room wearing perfume? It could be that you're allergic to the synthetic ingredients that are found in the world of modern perfumes. Learn more about the synthetic world of perfumes.
Teas, Fruits and Fragrance


Have you ever noticed how wonderful a cup of tea or a bowl of fruit smells? Imagine being able to enjoy their aroma on your body. Learn about new, not so new and unusual fragrance ideas that are being introduced to the perfume industry.
The 5 Best Essential Oils For Natural Perfume


There are many wonderful essential oils you can use to make a natural perfume. Depending on your desired scent, some oils will be better than other ones. Here are 5 to consider ...
The 5 Best Natural Fragrances for Warmer Weather


Let's talk natural fragrances from the side of essential oils. The dog days of summer are right around the corner. The perfect time to diffuse essential oils that are light, floral, and herbaceous.
The Amazing Benefits of Organic Perfumes


Looking for a pure perfume that becomes one with your body chemistry? That's what happens when you work with organic perfumes. No dyes, no animal testing, just the natural essence of your body and your choice of scent.
The Art & Science of Natural Perfume


An emerging trend that provides an alternative to the commercially available scents in the market is natural perfumery. Looking for a product that will scent but not dry your skin? Read More ...
The Art and Science of Scent and Smell


Whether you consider the making of perfume to be an art or a science, it is truly used as an aphrodisiac. Did you know that one of the most intriguing areas of scent research delves into how an aroma can trigger the emotional and sexual reactions in humans?
The Art and Science of Wearing Perfume


What's the purpose of wearing perfume? What do you in mind when you spritz or dab a drop or two behind your ear? Find out how it's done and why ...
The Beauty & Benefits of Sandalwood


The Church uses it for Mass. The perfume industry uses it in blends for men and women. What is it? Read more to find out what we're talking about.
The Beauty of A Custom Fragrance


Have you often thought of what it would be like to have your own custom blended scent? I have! When I looked into the special art of what it would be like to have a personal scent blend, I found some interesting things take place. Learn more ...
The Beauty of Fragrance


Did you know that some people can't smell anything? They never experience the beauty of fragrance. Share my world as I introduce you to three of my favorite fragrances.
The Beauty of Sandalwood


Whether you're making perfume or buying it from the store, Sandalwood will probably be the essential oil to set the foundation. Learn more about the Beauty of Sandalwood.
The Best Perfumed Mist Aren't Just For Your Body


Perfumed mist. You traditionally look to perfumed mist as a way of scenting your body once you come out of the shower or tub. One of the most popular ways to apply scent now is via your hair.
The Business of Fragrance


You've read so many times that the beauty industry is recession proof and that women will always find a way to purchase something that makes them smell good and add a little color to their face Let's see what the market has to offer.
The Feminine Mystique of Fragrance


Women have always been in the environment of scent creation. Most people don't know women exist because it's traditionally a man's world.
The Fragrance Industry's New Smell Goods


It's that time of the year when everything is blooming. Pollen, flowers, even love is blooming and smelling like sweetness in the air. New perfume blends are making their way into the fragrance industry serving up beautiful aromas and celebrity backings.
The Fragrance Makers


Our sense of smell is precious. Not only does it affect every facet of our lives, it enables us to enjoy fragrance. Hoping to excite and bring pleasure to our sense of smell are 4 new scents that are about to launch.
The Fragrance Review


Have you ever had a personal scent created for yourself or waited in anticipation of a new scent arrival? Find out how and who ...
The History of Perfume


Americans spend over $5 billion each year on perfume products, and people worldwide spend a whopping $25.5 billion. Americans must really want to smell good! But where did this product called Perfume come from? Who's credited with being the first perfume maker?
The Honeysuckle and The Rose


Yes it's that time of year when the beauty of the honeysuckle and the rose present us with their unique and beautiful aromas. Have you ever worn this combination of oils?
The Lure and Mystique of Frankincense and Myrrh


You've heard the story of Frankincense and Myrrh being presented as gifts to the Christ at birth. But, have you ever wondered about Frankincense and Myrrh and how they're used in the perfume industry?
The Mystery of Perfume


Perfumes have often been referred to as seductive and intoxicating and used to cast spells. But is this what you experience when you smell those scent strips in the magazines? Here's what I found!
The Natural Artistry of Perfume


Why natural with your perfume blends? Some people don't even know that there's an option.You can move away from chemical blends that often cause rashes and other forms of breakouts. Try making your own natural perfumes and experience their beauty.
The Nose Knows


Did you know that emotional recall comes from your sense of smell. You actually use your nose to unlock your past and influence your future. Learn more about scent placement and experience the beauty of scent.
The Perfumer as the Artist


The art of perfumery ... have you ever tried to create music with the scent of perfume? I once read that in order to make a great perfume, it takes four to five hundred ingredients and one perfumer.
The Power of Perfume


We are all sensitive to smell and nothing beats a pleasant scent to instantly perk up your mood than a great smelling perfume. Learn the power of perfumes and what a scent can add to your life
The Pure Pleasure Of Scent


Welcome to The Pure Pleasure of Scent, your Fragrance Newsletter at BellaOnline. I'm Juliette Samuel, your Fragrance Editor.
The Scent or the Brand, which do you buy?


A good fragrance is the key to the success of a scented product. The fragrance makes using the product a great experience. What does your scent say about you?
The Scented Beauty of the Lily


Have you ever walked through a garden of Lilies and smelled the beauty of their aroma? It can be the most tantalizing smell you've ever experienced. Learn more about the Lily and how she produces sweet smells for you.
The Tantalizing Art of Seduction Through Scent


To seduce is to entice someone into doing a thing. Typically the "thing" is to be seduced into having a sexual encounter. Yet, when seduced through scent, it can simply mean attracting or getting ones attention. Or can it?
The Top 10 Essential Oils for Natural Perfumes


The world of natural perfume is a vast and wonderful. There are so many different essential oils that can be used to create beautiful and unique fragrances. 

The World of Perfumery, How To Make A Great Blend


Do you love the smell of perfume? Many people do, and for good reason – perfumes can make you feel happy, sexy, confident, and more. Have you ever tried creating your own?
There's A Perfume for Everyone


With more than 2000 perfumes hitting the shelves this year alone, do you think there's at least one in the mix for you. Here are a few categories to consider.
Too Much Perfume


Perfume, if used correctly is a wonderful thing. Sometimes people wear too much and it can cause allergic reactions. What happens when you wear too much perfume?
Transitional Scents from Winter into Spring


Change can be fun and exciting but that little space between hello and goodbye can be difficult and confusing. This is true when choosing scents as seasons change. In this article, you'll learn about scents that can help your transition from Winter to Spring a very smooth and aromatic one.
Tuberose, Is It The Aphrodisiac of Oils?


Tuberose, known as the mistress of night, behaves as an aphrodisiac. Read more about Tuberose and how she creates scented essence in your life.
Tuberose, The Sensual Oil


When it's real, it never looses it's scent. Have you been taken down memory lane with a scent you forgot you had?
Turning Blossoms, Leaves and Roots Into Perfumes


Did you know that the most useful and least expensive form of perfume is made from essential oils? Working with perfumes in their natural form without cutting them with alcohol, will yield the most pure and sensual of blends.
Using Fragrance as an Attraction Tool


Every woman wants to feel loved and admired. There are certain essential oils that will emit an aroma from your body that will be so intoxicating that you can't help get noticed. Sensual, seductive, vibrant or vivacious, what message do you want to convey?
Vintage Inspired Fragrances and Their Story


No gimmicks, no fuss, just pure ecstasy. Experience the world of Vintage inspired perfumes as an Icon is reintroduced to the world and a specialty store launches its first fragrance.
Want To Make A Natural Perfume?


There is a little bit of an artistic element to blending a perfume, to make sure that you are combining scents that will go well together. Don't be scared by the idea of making your own perfume, because it's actually easier than you think. Learn more and find out how ...
Warming Scents for Cooler Temps


With every season comes a change in the scents we wear and Fall is no exception. I love it when the temperature begins to cool off. Learn more about fall's cooling scents.
Wedding Day Fragrances


Looking for a fragrance for your wedding day? Here is an article that might help you with a little decision making. Your fragrance on that special day is just as important as anything else!
What Are the Benefits of Rose Essential Oil?


Rose essential oil has been used for centuries in perfumes, cosmetics and as a natural medicine. The benefits of rose essential oil are due to its properties as an antidepressant, antispasmodic, anti-inflammatory, and antiviral. It is also a great tonic for the skin.
What Does Culture Have to do With Fragrance?


Can it be that our scent preferences are emotionally charged and deeply rooted in personal personal choice and culture? What gives perfume its mystique?
What Happens When You Create Perfume?


You've decided to try your hand at creating your own unique perfume blend. What happens when you create a perfume blend? Does it smell like heaven? Did certain oils "speak" to you? Learn more ...
What Is Perfume?


What is perfume? Is it the essence of a fragrant blend or the mixture of scented oils. Alluring, sensitive and provocative ... that's one way to describe a perfume. Learn more about perfumes, how to wear them and test for personal use.
What Is Perfume?


Have you ever asked yourself What is perfume and how do you wear it? Easy enough but just incase you don't want to do the research, I've done some of it for you
What Makes A Fine Fragrance, A Fine Fragrance?


What makes a fine fragrance a fine fragrance? It's been said that the fine fragrance segment of the perfume industry is like a cat with nine lives, it always lands on its feet.
What Makes Lilac's So Special In Perfume Blends?


Lilac is not an essential oil. However, it has been widely used in perfumery to create unique and special fragrances. Known for its soft floral notes, it can be blended with other essential oils to create a truly unique perfume.
What Makes Perfume, Perfume?


Have you ever asked yourself, what makes perfume, perfume? Is it natural or is it synthetic? Read on as we scratch the surface and learn of some of the ingredients that make up your favorite perfume.
What Role Does Fragrance Play in Cosmetics?


This smells so good! Is the scent of a product the reason to purchase it? Read on and find out why scents are the driving force behind product purchases.
What to Look For When Purchasing Perfume


We leave our safe secure environment to go shopping for a new perfume and what do we find, over zealous sales people that want to introduce us to their latest promotion of the day. SOoooooooo
What To Look For In Fragrances for Men


Have you every smelled the scent of a man? It plays an integral part on how we perceive him. Does his aroma intoxicate you or turn you off. Read about the blends that make him smell So, So Good!
What's Next for Perfume in a Pandemic World?


Have you given much thought to what it will be like for perfumers as we move deeper into the global pandemic? Most people haven't. You have more important things on your minds. Yet ...
What's The Perfect Parfum Blend For Sensuality?


When it comes to being sensual and sexy, the right fragrance can be a game-changer. A perfect blend of scents is all you need to make heads turn. Keep reading to learn more.
What's Trending in Fragrance?


Studies show that women in the U.S.purchase fragrance as a personal treat or pick-me-up. Is this true for you ?
What's the Difference in Oil vs Alcohol Perfume?


There are several types of carrier agents for perfumes. The most commonly used today are alcohol and oil. Is there a preference among perfume wearers? Learn the difference in the two and why you might choose both.
Why Are We So In Love With Perfume Fragrances?


Perfume fragrances. Don't you just love them? Okay, not everyone does, but we do like things that smell good.
Why Do You Wear Perfume?


Do you wear perfume to attract people, to cover body odor or to seduce? Have you ever really asked yourself, why you buy and wear perfumes?
Why Perfume Makes the Perfect Holiday Gift


When it comes to holiday gifts, perfume is always a popular choice. But why do people love perfume so much? What makes it such a coveted item during the holidays?
Why Should Fragrance Be On Your Vanity?


Have you ever asked yourself why fragrance should be part of your everyday life? When you buy fragrances your vanity becomes the home of your new fragrance world? Who are you in your expression of scent?
Why You Should Switch to Natural Perfumes


Every time you spray on some perfume, the chemicals seep inside your body through your skin, finding a way inside your bloodstream. Some chemicals can trigger asthma and allergies. Don't you think it's time to ditch the chemicals and switch to natural perfumes instead?
You Smell So Good!


You Smell So Good! This is what I whispered into hubby's ear as I walked past him. Now, since my husband doesn't buy anything that he wears ...
Your Signature Scent, Do you Have One?


Do you have a favorite blend of essential oils that alter your state/mood and send you on an aromatic journey? What blend of essential oils, when placed on your skin, will have an essence rising from your body smelling like no other? That could be your Signature Scent. Do you have one?
Editor's Picks Articles
Top Ten Articles
Previous Features
Site Map
Content copyright © 2018 by . All rights reserved.
This content was written by . If you wish to use this content in any manner, you need written permission.
Contact Juliette Samuel for details.