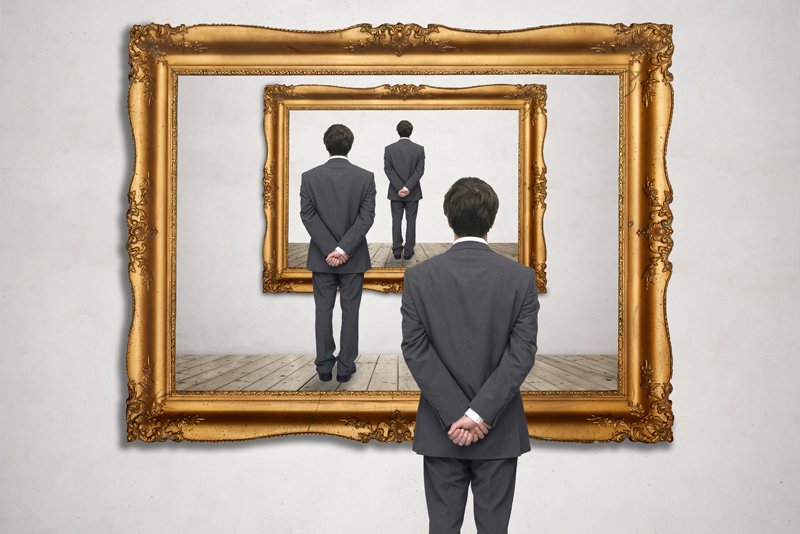 News from the world of art.
'Paint by Number','Paint Bar','Beer & Crayons'


If you are a baby boomer, you may recall one of the hottest phenomena of the 1950s – 'Paint by Number' kits. Today, it is vogue to attend a 'Paint and Drink' party. I'll explain how you (and a country music singer) can express 'the artist within'.
A Review of the Movie 'Woman in Gold'


The title of the painting 'Woman in Gold' is really a misnomer as it was changed by the Nazis who looted this and other art before WW II. I will discuss the painting's real identity and this fascinating true story.
Art as a Legend


The reasons we remember specific works of art may be subliminal but based on emotion. Was it because of the artist? Puzzling, controversial? I will explain why some works are famous.
Art Collectors - Show Us the Money


In the financial/art world, yesterday's millionaires are today's billionaires. I'll discuss international art collectors, the artists that take us to a space where art and science coexist, and share my dream list.
Art Signed Posthumously – Rodin & Lennon


A debate has raged for years as to whether signed reproductions by Rodin & more recently John Lennon should be called 'originals'. I'll discuss the pros and cons of this controversy.
Art x Fashion x Dance Collaboration


What Salvador Dali began in the 1930s continued into the 21st century as artists collaborated with fashion designers and dance companies. I'll uncover little known aspects of these artists' oeuvre.
Bellaonline.com Art Appreciation Newsletters


If an article seems too lengthy to read at times, or if you are eager for art related information, sign up for my monthly Bellaonline.com Art Appreciation Newsletter. I will share art related material of interest to you, my readers.
Controversy Over Ownership of Warhol Painting


In 2013 a court battle ensued between actor Ryan O'Neil and lawyers for Farrah Fawcett over an Andy Warhol silkscreen portrait of the popular 'Charlie's Angels' star.
Damaged, Missing, and Theft of Art


Because of political and cultural differences, sadly, many countries have suffered from the looting, plundering, and theft of art. Some contemporary artists destroy their art just for fun (really!).
Elephants in Art + Their Fate


Let's face facts: the future of the African elephant is possible extinction. Even as a child I have respected these magnificent animals. I will discuss startling stats and artists' tributes to these 'gentle giants'.
Gardner Museum: Largest Art Theft in U.S. History


It has been 15 years since the Isabella Stewart Gardner Museum in Boston was robbed of 13 valuable works of art by Vermeer, Rembrandt, Degas and others.
How Countries Deal with Unwanted Monuments


Recently in the US, emotions flare over the removal/destruction of statues in the likeness of slave owners. What policy have other countries implemented? I will discuss this matter.
In Art - Much Ado About Dots


What began as Pointillism with French Post-Impressionist painter Georges Seurat has mushroomed to works by female aboriginal artists and YBA Damien Hirst. What's the talk all about?
Jeff Koons – LV Collab + Gazing Ball Series


All American Pop artist Jeff Koons gains success through his collaboration with Louis Vuitton and his 'Gazing Ball' paintings series. I'll discuss the artists Koons used for his inspiration.
Modern Art Sales – Hofman,Guston & a Chimpanzee


On June 20,2005 a Hans Hofman oil painting and a tempura on paper by a chimpanzee sold in lots 28 and 29 respectively at the Modern and Contemporary Art sale at Bonhams, New Bond Street, London. Should this be seen as a direct insult to the art world?
Retrospective of Flemish Artist Bruegel the Elder


To commemorate the 450th anniversary of Bruegel the Elder's death, an Austrian museum exhibits 'peasant', seascape and religious works. I'll discuss their holdings and what was and wasn't loaned.
Sale of Munch's 'The Scream' Breaks Records


In May 2012 the only version of this iconic painting in a private collection went on Sotheby's auction block with results above estimates.
Silhouettes and Shadow in Art


From painting to photography, shadows are used to depict suspense and ambiguity. I will discuss how shadows may have influenced the origin of painting and how it has been incorporated in art - past and present.
Stolen Art -- The Scream


I discuss the theft of "The Scream" by Edvard Munch and possible reasons why it wasn´t insured.
The Stylistic Evolution of Artists / Then + Now


Notable artists Pablo Picasso and Henri Matisse developed different art styles and used varied mediums. I will discuss them as well as my picks for contemporary artists who have also reinvented themselves.
The Voting is in - Art Everywhere US Picks


The voting is in for the top fifty picks for artwork that the public wants displayed in America during August 2014. I will discuss some of the 100 works of American art that were the finalists.
TV Game Shows That Ask Art Question


If you are one of millions of watchers of the TV gameshows: 'Jeopardy' or 'Millionaire' you may have correctly answered the questions along with the contestants. As for the subject of Art, let's test your knowledge based on previous shows.
Van Dyck – Saving a UK National Treasure


A splendid self portrait by the 17th century Flemish artist Sir Anthony van Dyck may be sold to a foreign source unless a UK buyer can raise £12.5m by 2014, thanks to a temporary export ban.
Venetian Carnival Masks as Art


The annual Venetian Carnival or 'mardi gras' begins two weeks before Ash Wednesday. I will discuss the history 'behind' the illustrious masks worn by partygoers in Venice.
WH Restricts Extreme Travel for Artists


Some artists protest the President's travel bans and proposal to build a wall between the US and Mexico - sighting freedoms and artistic expression. I'll discuss the value and drawback to their rallying cry.
When In New York ... Visit the Met


Last year I visited the Metropolitan Museum of Art in New York, one of the greatest museums in the world. I share my favorite picks and offer insight into their expansive art collections.
'Art For Dummies' book by Thomas Hoving


The former director of the Metropolitan Museum of Art in NY writes a comprehensive book for a broad overview of art collections and museums. I will recommend an abbreviated list of art from the book, and my viewpoint.
Editor's Picks Articles
Top Ten Articles
Previous Features
Site Map
Content copyright © 2018 by . All rights reserved.
This content was written by . If you wish to use this content in any manner, you need written permission.
Contact Camille Gizzarelli for details.