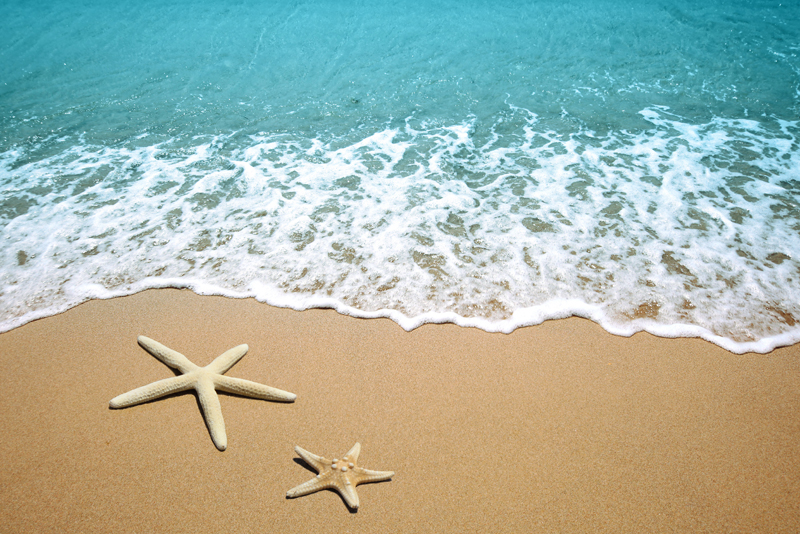 Travel in America´s Heartland
Big Cheese Event at the Osthoff


The Osthoff Resort in Elkhart Lake, Wisconsin celebrates all things cheese with their new foodie festival, The Big Cheese Event taking place over Memorial Day weekend. Award-winning cheesemakers will be on hand for tastings, cooking classes, wine pairings and more.
Ann Arbor's Fustini's Oils and Vinegars


If you're used to the off the shelf grocery store bottle of olive oil or vinegar, visiting Fustini's Oils and Vinegars in Ann Arbor will surely tantalize your taste buds with flavors you never knew were possible. Fustini's also has tasting rooms in Traverse City, Petoskey, and Holland Michigan.
Aspira Spa at Osthoff Resort in Elkhart Lake


If you're looking for a wellness getaway with a quaint, small-town vibe, classic elegance, and first-class amenities, the Osthoff Resort in Elkhart Lake Wisconsin should be on your radar. The Aspira Spa at the Osthoff is one of the top spas in the country.
Autumn in Door County


For fabulous fall foliage plan a visit to Wisconsin's, Door County. Selected by Travel & Leisure Magazine and TripAdvisor as one of the best fall foliage destinations in the U. S.
Cherry Blossom Time in Traverse City


Traverse City, Michigan bills itself as the "Cherry Capital of the World." With 75% of the world's tart cherries, used for pies, pastries and jams, produced in the area, they have good reason to make such a claim. Read on for a great Quick 'n' Cherry Chicken recipe.
Chihuly Glass Franklin Park Conservatory Columbus


The Franklin Park Conservatory in Columbus Ohio has a wonderful collection of Dale Chihuly's glass artwork on display. Their new exhibit, "Chihuly: Celebrating Nature," is on display through March 29th, of 2020.
December In Door County Wisconsin


Forget those big box stores, and shopping for the same old things year after year. Give yourself a special Christmas gift by doing your holiday shopping in the winter wonderland that is Door County, Wisconsin.
Door County Wisconsin is a Winter Treat


Looking for a great winter destination with a wide variety of winter sports, from snowshoeing, cross-country skiing, snowmobiling, ice fishing, or a sleigh ride, with a wonderful Cape Cod like atmosphere, then you'll want to make plans for a winter getaway to Door County Wisconsin.
Door County's Rowleys Bay Resort


Named one of the top ten vacation destinations in North America by Money Magazine, Door County is a delight to visit. One thing you won't want to miss while visiting is the traditional Door County fish boil. Rowleys Bay does up one of the best fish boils you can find.
Egg Art In Egg Harbor Wisconsin


It's time to color, hide, hunt, and roll those Easter eggs. The Dovetail Gallery/Studio & Egg Art Museum, in the charming and quaint village of Egg Harbor, Wisconsin, is the perfect place to view and enjoy the wonders of the egg. Don't miss the May 17th-20th, 2018, Girlfriends Great EGGscape.
Fall Favorite Apple Recipes


Michigan grows a wide selection of antique or heritage apple varieties. Here are some delicious apple recipes from southwest Michigan.
Fishing Ohio's Steelhead Alley


Looking for a steelhead stronghold to cast your line, Ohio's Steelhead Alley in Lake County is a great place to start. Steelhead Alley runs along the south shore of Lake Erie from Vermillion, Ohio, through Pennsylvania and up into New York to Buffalo.
Hands On Art Studio is A Great Creative Getaway


This summer of 2021 you can get creative at Door County's, Hands On Art Studio. Pottery, ceramics, mosaics, welding, glass arts, woodworking and more. Hands On Art Studio is a great do-it-yourself creative arts connection.
Henning's Wisconsin Cheese Factory


It's said Wisconsin cheesemakers turn milk into magic. I had the pleasure of sampling cheese, in an award-winning family cheese business in Kiel, Wisconsin while on a trip to Wisconsin. Henning's Wisconsin Cheese is a family owned business with over 100 years of cheesemaking experience.
Higher Grounds Trading Company


The Higher Grounds Trading Company in Traverse City, Michigan not only serves up an excellent cup of coffee but does so while supporting fair trade wages for coffee farmers, encouraging environmental responsibility, and giving back to the local community.
Magee Marsh Warbler Capital


The Magee Marsh Wildlife Area covers some 2,200 acres. Add to that several thousand acres of other protected marshes and coastal wetlands and you have almost 12,000 acres of diverse bird habitat. This area hosts "The Biggest Week in Birding," May 3rd-12th, 2019.
Maple Syrup Season and Maple Pie Recipe


Maple syrup season is a welcome sign of spring in colder climates. Many states will once again be celebrating syrup season in 2022 with open houses. Plan before you go. Included is a decadent recipe for Maple Cream Pie.
Marvelous Marietta On The Ohio


From its red brick streets, tree lined avenues with grand Victorian homes, to its rich history, quaint shopping, and scenic river setting; Marietta emanates the unassuming appeal of small town America.
Michigan's Harbor Country


Southwest Michigan is a beautiful rolling tapestry of farmland, orchards, and vineyards, scattered amongst quaint, friendly little towns situated along the shores of Lake Michigan.
More of Zingerman's in Ann Arbor


The Zingerman's Deli started in 1982 by Paul Saginaw and Ari Weinzweig, along with the nine other Zingerman's businesses, have become a household name around the area. A visit to Ann Arbor isn't complete without a stop at one or more of Zingerman's unique, food-focused hot spots.
Ohio's Amish Country


Ohio is home to the world's largest Amish community. A visit to Ohio's Amish Country allows you to slow down to a horse-n-buggy pace, learn more about the Amish heritage and, enjoy and experience, the region famous for its friendliness, food, and fine craftsmanship.
Pictured Rocks National Lakeshore


Pictured Rocks National Lakeshore is a place of amazing natural beauty. From its colored sandstone cliffs, beaches, dunes, waterfalls, and woodlands, it invites visitors to come and explore.
Quilt Barn Driving Tours


Combining majestic old barns, and colorful, history-rich quilt squares means scenic drives along several states Quilt Barn Driving Tours.
Sleeping Bear Dunes #1 Most Beautiful in America


Just a few years ago viewers of ABC's "Good Morning America" voted Michigan's Sleeping Bear Dunes National Lakeshore the "Most Beautiful Place in America," edging out such better-known spots as the Grand Tetons, Sedona, Newport, Cape Cod, Aspen, Ashville and Hawaii's Lanikai Beach.
Snowshoe Wisconsin's Door County


For a Midwest winter retreat that gives you plenty of opportunity to snowshoe amid a beautiful landscape but also immerses you in a wonderful Cape Cod like atmosphere, than you'll want to keep in mind a winter getaway to Door County Wisconsin.
Southwest Michigan's Local Food Movement


Southwest Michigan has a vibrant locovore movement picking up steam. Local grassroots efforts are helping to re-invigorate the agricultural base by supporting local family farms and agri-tourism. Restaurants, cafes, and businesses design menus around what's in season and grown locally.
The Great Lakes Shipwreck Museum


The Great Lakes Shipwreck Museum, located in Michigan's beautiful eastern Upper Peninsula, is considered one of the best small museums in America.
The Inn & Spa at Cedar Falls


If you've never visited Ohio's Hocking Hills areas, you should plan a trip to spend a few days there. The Hocking Hills State Park is a great place to start. The Inn & Spa at Cedar Falls is a delightful place to stay. A Select Registry property, The Inn specializes in giving guests a memorable stay.
The Osthoff Old-World Christmas Market


The Osthoff Resort's 24th annual Old-World Christmas Market is open daily from 10AM - 5PM December 2nd - 11th. In Elkhart Lake, Wisconsin's, Old-World Christmas Market has been voted the #1 holiday market in the U. S. in the Reader's Choice Awards from USA TODAY and 10Best.
The Sleeping Bear Birding Trail


With help from the internet, finding hot birding spots is getting easier. Traverse City, Michigan has a new Internet tool, the Sleeping Bear Birding Trail. A web-based road map to almost 40 local birding sites.
The Soo Locks Of Sault Ste. Marie


For an exciting Great Lakes experience step onboard a Soo Locks Boat Tour. Ride through the locks between Lake Huron and Lake Superior just like the massive freighters that ply the waters of the Great Lakes every day.
The Village At Grand Traverse Commons


The Village at Grand Traverse Commons is one of the most extensive historical restoration projects in America. The magnificent old buildings are being restored and transformed into beautiful shops, galleries, living areas, and eateries.
Tree-Mendus Fruit Farm Eau Claire Michigan


Fall is the time to get out and enjoy the changing leaves, pick that perfect pumpkin, marvel at the beauty of colorful mums, sip fresh pressed cider and pick some crisp, juicy apples right from the tree. The Tree-Mendus Fruit Farm in Eau Claire, Michigan, is just the place to do all of the above.
Winter Fun At Michigan's Shanty Creek Resort


If you like to play in the snow a great Midwest destination for winter fun is Michigan's Shanty Creek Resort.
Winter Romance Deals in Door County


If the thought of stealing away for a romantic winter getaway sounds like heaven, check out the special deals Door County, Wisconsin offers with their Nature of Romance package deals through March 25th 2018.
Zingerman's, An Ann Arbor Institution


When you hear Ann Arbor, Michigan, the first thing that comes to mind is probably the University of Michigan and the Wolverines. But, almost as well known as the university is Zingerman's. Few visitors have strolled the streets of Ann Arbor and not popped into Zingerman's Delicatessen.
Editor's Picks Articles
Top Ten Articles
Previous Features
Site Map
Content copyright © 2018 by . All rights reserved.
This content was written by . If you wish to use this content in any manner, you need written permission.
Contact Hazel M. Freeman for details.