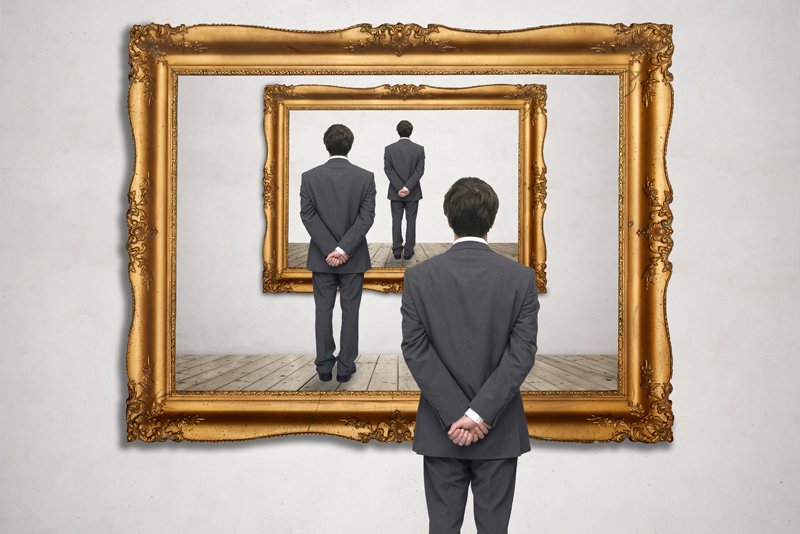 I discuss the many fascinating aspects of the artists´ lives.
Where Bosch and Harry Potter Coexist


Books by Harry Potter and Hieronymus Bosch can be found in the children´s room of your local library. I have my "Oprah-like" book recommendations for young people.
'The Taking of Christ '- One Lost Painting


The re-discovery of the painting 'The Taking of Christ' by the Baroque Old Master artist Caravaggio has precipitated a book 'The Lost Painting - The Quest for a Caravaggio Masterpiece' by Jonathan Harr.
A - Painting - A - Day – In 19th Century France?


What began in 2004 with Virginia artist Duane Keiser, the 'A-Painting-A-Day' craze has surged in popularity, offering affordable paintings by talented artists. What would artists from 19th Century France have thought?
A Vermeer Painting Owned by Hitler


Johannes Vermeer, the 17th century Dutch artist who was the original 'painter of light,' produced one work of art that Hitler wanted for himself.
Abstract Art: From Kandinsky to Scully


In the history of art, abstract art is said to have begun with the Russian born painter Wassily Kandinsky. How does Abstract Art of today compare? Comparisons with Sean Scully as well as other artists.
And Yet Another Rembrandt Self Portrait


As it is difficult for any two art experts to agree on the actual number of Rembrandt self portraits, a painting dated 1665 from the Kenwood House, London will travel outside of Europe for the first time in 2012.
Andrew Wyeth - Much Adieu About Christina & Helga


The American artist Andrew Wyeth is best known for ´Christina´s World´ and the Helga series. Have critics been unfair in evaluating Wyeth´s work?
Anonymity in Art


From Medieval times to the Renaissance to the present, artists have shifted from being anonymous to signing their names to using smiley faces. I will discuss when and why.
Art in Writing: Calligraphy, Cy Twombly


Calligraphy and graffiti are probably the best known writings in art. I will discuss the 'Book of Kells' and modern day artists who use pencil or ink as their material of choice.
Artist James Turrell Exhibit - Guggenheim NYC


In the summer of 2013, for the first time, three US museum shows are dedicated to the same artist - James Turrell. I'll discuss his interview with Charlie Rose on Bloomberg TV and his take on art and light.
Artist Van Dyck Influence on Gainsborough


Anthony Van Dyck was a 17th century Flemish Baroque artist and Thomas Gainsborough was an English Rococo and Romantic artist of the 18th century. How could the former have influenced the latter?
Bill Gates, British Royals - Da Vinci Code (x)


The world's constant fascination with Leonardo Da Vinci and 'The Da Vinci Code'. I will introduce Leonardo's Codex to some of my readers and expound on his many talents.
Can't Afford a Picasso? Hurray For Free Art


Most of us can only dream about owning a fine art painting or sculpture. Luckily, many art related activities in your community or on the Web are free.
Caravaggio - Sinner or Artist Extraordinaire?


I discuss the conflicting theologies between the radical Baroque artist Caravaggio and his extraordinary religious art.
Celebrity Art Collectors: Jolie, Pitt, Martin


If you have ever wondered what art your favorite celebrities purchase, I have focused on the couple Angelina Jolie and Brad Pitt, as well as comedian Steve Martin.
Claude Monet Fascinated by Trains & Stations


Claude Monet may be the most recognizable artist who painted series including water lilies and train stations. I'll discuss his fascination by train stations (la gare) and why he chose them.
Conspicuous Isolation in Edward Hopper's Paintings


In many of Edward Hopper's paintings, the subjects (people or locations) are intentionally isolated. Why did the artist use this as his theme and claim to fame?
Damien Hirst – Artist - Not Nature Lover


In 2012, British artist Damien Hirst exhibited over 70 of his works at Tate Modern. His use of animals and invertebrates (living and dead) in his art is both legendary and controversial.
Damien Hirst's Spot Paintings & On Mortality


British artist Damien Hirst has an unprecedented one man show at Gagosian Galleries worldwide. I'll discuss how his Spot Paintings relate to mortality (his) and 'what four things he would take from a burning building.'
Deconstructivism and Recontextualization in Art


Aside from the confusing de- and re- prefixes, I'll explain the deconstruction of postmodernism and the use of appropriation and recontextualization by artists such as Andy Warhol, Bansky, and Rojas.
Decorative Arts by Frank Lloyd Wright


Frank Lloyd Wright's style of architecture was coined 'organic' because of his natural motifs. He not only designed the building but the interior furnishings: rugs, chairs, tables, lamps, and fabrics. I will discuss the Dana-Thomas House in Springfield, Illinois.
Dürer's 'Four Apostles' Painting Misinterpreted


One of the greatest Renaissance artists of the 16th century was Albrecht Dürer. In honor of the anniversary of his death, the Solomon Islands issued stamps of 'The Four Apostles' in 1978, but unfortunately, there was a mistake in identifying the saints.
From Commercial Artist to Celebrity - Warhol


Some commercial artists (ex: Warhol) have gained celebrity status in the industries of art or music. I will discuss those artists who may not have taken a brush to canvas, but instead used pencil/pen on paper, or created their work electronically to create iconic art.
Giacometti Sculpture Sells For $104.3 Million


What makes a work of art so unique that it sells for the highest amount paid to date? What sculpture sold for this unprecedented amount and to whom?
Gustave Caillebotte - the Forgotten Impressionist


There are those among you who have never heard of Gustave Caillebotte. Surprisingly, the Met museum has just acquired their first by this Impressionist artist. I will discuss his works and influences on art.
Halloween : Artist Evoking Horror - Francis Bacon


Francis Bacon was a British painter best known for his Screaming Pope series. Also, comparisons made to Hieronymus Bosch and Pablo Picasso.
Has the Public Been Duped by Artists ?


Simply put, have artists such as Duchamp or Rauschenberg duped or misled the public into believing what they produced was true art? I'll discuss my thoughts on this important issue.
Jackson Pollock and Abstract Art


I discuss Jackson Pollock the man, an abstract artist so talented, yet 'lived on the edge'. Similarities noted between Jackson Pollock and James Dean, real American Idols.
Mark Rothko on Nature and Surrealism


Mark Rothko was greatly influenced by fellow artists Bonnard, Matisse, and Gaugin. His work from 1949 and beyond look amazingly contemporary.
Monet – Best Known For Repetitious Paintings


Other 19th century European artists painted the four seasons (Millet) but no one painted repetitive subjects as passionately as Claude Monet.
Most Famous American Expatriate Artists


As there may have been hundreds of American artists living in Europe during the late 19th century, I will discuss only three: Whistler, Cassatt, and Sargent.
National Gallery of Art Sculpture Garden


The National Gallery of Art in Washington, DC has a wonderful outdoor sculpture garden. On any fine weather day, people can be seen around the fountain and surrounding grounds relaxing and observing the sculpture.
Natural and Man Made Organic Art


When you think of Organic art, you might envision pottery, a straw basket or wooden furniture. As Frank Lloyd Wright brought us Organic architecture, the artists Sean Scully, Andy Goldsworthy and Mariana Cook open our eyes to Organic art.
Nix National Endowment for Arts - Why Not?


I am an advocate of freedom of expression in the arts - but to a degree. The age-old question of 'what is art?' comes to the forefront. Do we need the NEA? I'll discuss its rocky past and possible demise.
Non-Sustainable vs. Eco-Friendly Art


Artists, like other responsible citizens, must consider the ramifications of large scale art which may become a contaminant to the environment. What defines eco-friendly art?
O'Keefe & Women Artists Who Love Flowers


Most women admit they appreciate flowers as a gift. Many women artists either express their affection on canvas or in an installation. I'll discuss these women artists from the 18th, 20th century and present day.
Realism in Art Caravaggio & Gentileschi


Caravaggio, the more familiar artist, preceded Artemisia Gentileschi, and influenced her expressions in art. I'll discuss similar works by these post Renaissance artists.
Red - The Color of Love and Matisse


February is the month to think "red." Red is the color of the heart, thus love and passion. Henri Mattise was a famous 20th century French artist who painted with red as if it were the subject matter. I'll discuss his painting, "The Red Studio."
Sacrifice + Struggle Depicted in Art


For Christians, Lent represents Jesus Christ's sacrifice. His struggle, along with saints/martyrs are often depicted in art; and suffering with their own psychosis, some artists used art as a way of coping. I'll explain.
Saint-Gaudens -Sculptor and Designer of U.S. Coins


The preeminent American sculptor, Augustus Saint-Gaudens designed the $20 double eagle gold coin. To some, this is considered one of the most beautiful American coins.
Sargent and Velázquez: Comparison Study


A comparison study of work by John Singer Sargent's, "Daughters of Edward Darley Boit," and Diego Velázquez's, "Las Meninas."
Secrets Behind the Paintings – Artist Muses


Many artists are known to have used family, friends, and loves as the models for their paintings. I will discuss Renoir, Picasso and others to reveal the 'secrets behind the paintings'.
Techniques Used to Deconstruct Art


In postmodernism, Deconstruction challenged conventional ideas about form and order. I will discuss those who consciously chose to defile conventional art with 'Art Brut'.
Textiles in Art - The Quilts of Gee's Bend


I discuss textiles used in art by Christo and Jeanne-Claude, the Quilters of Gee´s Bend, and Henri Matisse.
The Owl as Represented in Renaissance Art


Dutch artist Hieronymus Bosch painted the owl the most of all artists in his time. I'll discuss possible reasons why and how its significance varies - including his famous 'Garden of Earthly Delights'.
The Politicization of Art & Artists


Today, most everything is put under a microscope for examination and scrutiny, especially if it is one's opposing viewpoint. Society has laws that should be heeded, but what if art/artists cross the line? I will explain.
The Work & Loves of Artists Klimt & Kokoschka


Oscar Kokoschka may be a lesser known artist than Gustav Klimt, but what do they both have in common with composer and conductor Gustav Mahler besides their homeland?
Van Gogh: Only One Painting Sold in His Lifetime


Vincent Van Gogh is probably one of the most recognizable names in the history of art. A 'starving artist' during his abbreviated life, selling just one painting during his lifetime, his paintings would posthumously realize the highest price ever paid for a work of art.
Vatican Art - The Other Michelangelo


Best known is Michelangelo Buonarroti, the Italian Renaissance artist. Born seven years after Michelangelo´s death, Michelangelo Merisi da Caravaggio was to become an extraordinary Italian Baroque artist and the 'bad boy' in the history of art.
Victoria Beckham Photo Like Balthus Painting


Pop star Victoria Beckham landed the cover of 'Allure' magazine's August 2008 issue. A centerfold reveals the Spice Girl's provocative repose straight out of Balthus painting 'Golden Days.'
Victorian Artist: Sarah Wyman Whitman


A talented pastel painter from the Post Civil War era became a prominent woman stained glass artist.
Vincent Van Gogh - the Artist and His Life


Unlike the works of Picasso which can be explained by the loves in his life, the paintings of Vincent Van Gogh can best be understood by where he lived and worked. I will discuss 'The Starry Night' from his stay in Saint-Rémy as well as other notable paintings.
Warhol: Great Artist ?


I have the same question that Sister Wendy was heard to ask, "Was Andy Warhol a great artist or a con artist?"
Where Man Stands, Falls, Sits, Flies in Art


The many possible poses of man have been immortalized in art. I'll discuss the artists who have painted, photographed, engraved, or sculpted their personal impressions of man.
Women Artists Coping With Illness: Frida Kahlo


Art and medicine is a partnering that has healed many bodies and souls. I discuss the Mexican artist Frida Kahlo as well as cancer survivors.
Editor's Picks Articles
Top Ten Articles
Previous Features
Site Map
Content copyright © 2018 by . All rights reserved.
This content was written by . If you wish to use this content in any manner, you need written permission.
Contact Camille Gizzarelli for details.