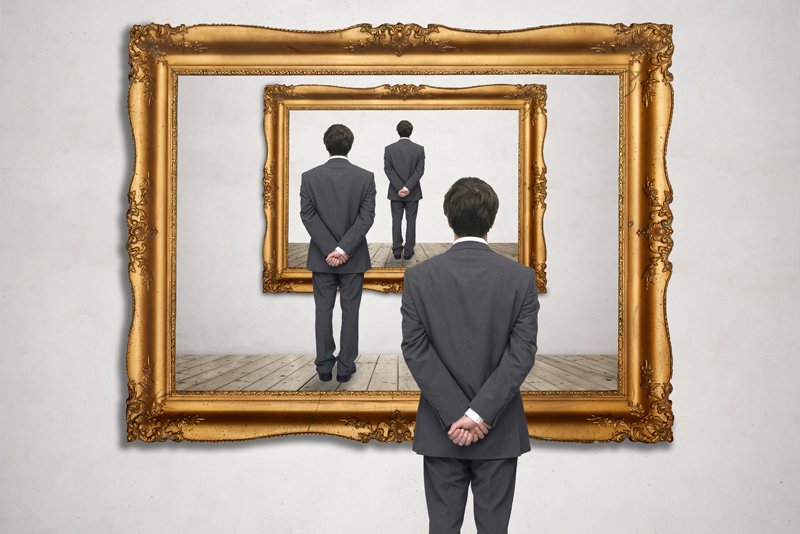 I discuss the many art exhibitions in museums.
'Painters in Paris' at Metropolitan Museum


An exhibition in 2000 showcasing artists working in Paris (1895-1950). I will discuss some of the artists whose work was shown. Namely, Picasso, Matisse, Rousseau, Modigliani, and Balthus.
Acts of Vandalism - Damaged Works of Art


From unintended accidents to deliberate acts of destroying works of art, vandalism is found even in the best of the world's art museums.
America's 'Mona Lisa' - 'Genevra de' Benci'


Leonardo da Vinci is best known for his painting the 'Mona Lisa' but there is another portrait of a woman who is not as well known, even though she resides in the U.S - Genevra de' Benci.
American Author John Updike - Essays on Art


John Updike's book 'Always Looking' was written posthumously in 2012. Best known for his fiction and reviews, these 'Essays on Art' are an honest approach to art by an author I most admire. I'll discuss the author himself and the art exhibits mentioned in the book.
Art of Vermeer Cherished Museum Exhibitions


Johannes Vermeer is probably one of the most venerated artists of all time. As 36 paintings are known to exist, I'll discuss my impressions of the Vermeer exhibit in 1995-96, a contemporary artist influenced by the Dutch Master, and which of his paintings will never again be on tour.
Caravaggio 'The Taking of Christ' Exhibit 1999


'The Taking of Christ' was on loan to Boston College from Ireland in 1999. The Caravaggio painting was the basis for Jonathan Harr's book, 'The Lost Painting.' I will discuss the controversy over the painting's true identity, its provenance and my firsthand reactions.
Chihuly – Handcrafted Glass Artist Extraordinaire


Dale Chihuly studied at RISD and hails from the Pacific Northwest. His exhibit of uniquely handcrafted colored glass at the MFA Boston redefines the term 'arts and crafts'.
Dale Chihuly Looking Glass Exhibit Boston 2011


Dale Chihuly is responsible for elevating the status of glassblowing from craft to an art form by creating installation and environmental art, using glass. I'll discuss the amazing Chihuly exhibit at the MFA Boston in 2011.
Dali,Twombly Exhibit at Philadelphia Museum of Art


I examine the contrast between Salvador Dali, Cy Twombly, and others, as they exhibit at the Philadelphia Museum of Art.
Damien Hirst 's ' Lamb of God ' Theme in Art


After seeing a recent exhibit of Damien Hirst, I discuss one of the most influential living artists and his controversial work.
Edward Hopper Exhibition at the MFA, Boston


An exhibition debuting at the Museum of Fine Arts, Boston highlights not only Edward Hopper´s iconic works, but also the lighthouses of southern Maine and other less familiar works.
Faberge Imperial Eggs - a Celebration of Easter


Russian jeweler Peter Carl Faberge is best known for the Imperial Eggs he created for Czar Nicholas II. I discuss the exhibit "Faberge in America" that took place in 1996 at the Metropolitan Museum of Art in NY and the unparalled Faberge Easter Eggs.
Frank Lloyd Wright's Guggenheim Museum Turns 50


In celebration of the art and architecture of the Guggenheim Museum's 50th anniversary, a current exhibition showcases 64 of Frank Lloyd Wright's projects.
French Emperor Napoleon I – Power, Art, & Bees


Best known for his military achievements, Napoleon I expanded the Louvre and redecorated his residence at the Tuileries Palace. I'll explain why he chose bees to adorn his clothing and furnishings.
Goya & Wyeth Exhibit at MFA Boston


A Goya exhibit at the MFA Boston highlights paintings, drawings, and prints by the 19th c Spaniard. Also, American realist artist Jamie Wyeth exhibits some of his finest works. I'll discuss my impressions from my visit.
Las Vegas: A World Class Art Destination


With Steve Wynn´s Bellagio Gallery of Fine Art and the Guggenheim Hermitage Museum in Las Vegas, why travel abroad?
McQueen & Schiaparelli Design Inspired by Art


The late fashion designers Alexander McQueen & Elsa Schiaparelli were both inspired by works of art and artists. I'll discuss their 'artistic' designs.
Napoleon and Art of the Empire Style


An exhibit currently at the Museum of Fine Arts, Boston is 'Symbols of Power: Napoleon and the Art of the Empire Style 1800-1815'.
Pennsylvania Museums Win - 'Gross Clinic'


After a bid by Walmart heiress Alice Walton for $68 million, two Philadelphia museums have matched her bid and won the prized Eakins painting, 'The Gross Clinic.'
Phillips Collection 'Made in USA' Exhibit


The Phillips Collection in Washington DC opened in 1921. Thisctrove of American art spans the late 19th – 20th centuries. Showing not only Renoir's 'Luncheon of Boating Party', recently acquired art can be seen alongside masters' works.
Picasso Early Years Exhibit - MFA Boston 1997-98


Pablo Picasso may be best known for cubism in the history of modern art, but his early works are equally as impressive. I will discuss the period 1892-1906.
The Art of Assyria – Ancient Iraq


Assyria produced stone reliefs for the royal palace, carved ivory and bronze. This collection from the British Museum was exhibited at the MFA Boston 2008-2009.
Thirty Minutes in an Art Museum - Washington, D.C.


After having arrived near closing time at the Phillips Collection, I was amazed at all the art I was able to see.
Thirty Minutes in the American Art Museum


The Smithsonian American Art Museum in Washington, D.C. shares the same building with the National Portrait Gallery. I'll share my thirty minute tour.
Three Leonardo Paintings on View in London


Two versions of Leonardo's "Virgin of the Rocks" and his "Lady With the Ermine" are in the exhibit, "Leonardo da Vinci: Painter at the Court of Milan" at the National Gallery, London until February 2012.
Titian Paintings at Boston Museums


Titian's 'Rape of Europa' is part of the Isabella Stewart Gardner's permanent collection. At the MFA Boston, view the temporary exhibition of Titian, Tintoretto, and Veronese.
Van Gogh or Wyeth - Is Art Relevant Today?


After returning from a whirlwind weekend in NY - visiting six museums, I observed the reactions of the crowds (and friends at home) on the popularity or (obscurity) of certain artists. I'll also discuss a new initiative: 'Art Everywhere' project – bringing art to the public.
'Fabergé Revealed' – Peabody Essex Museum


Seventeen years after the 'Fabergé in America' exhibit, I was delighted to see a special Fabergé exhibit at the Peabody Essex Museum in Salem, MA from the collection of the Virginia Museum of Fine Arts. I'll discuss my favorites from both exhibits.
Editor's Picks Articles
Top Ten Articles
Previous Features
Site Map
Content copyright © 2018 by . All rights reserved.
This content was written by . If you wish to use this content in any manner, you need written permission.
Contact Camille Gizzarelli for details.