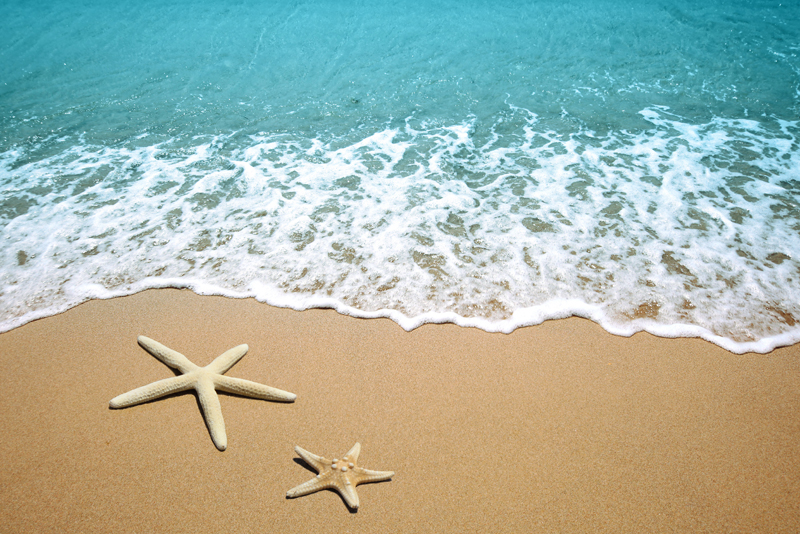 Great places to play in all 50 states of the Union.
Alexandria, Virginia's Old Town


Guest author Janet Collins takes us across the Potomac River from Washington, DC to the town of Alexandria, Virginia. In addition to offering great deals for thrifty travelers, the city's historic heart provides a unique opportunity to walk in the footsteps of the men and women who helped "create" t
Blue Ridge Parkway Celebrates 85 Years


In 2022 the Blue Ridge Parkway celebrates 87 years of scenic glory for the millions of visitors that have traveled its winding road. Now considered a national treasure, more than 850 million visitors have enjoyed the Blue Ridge, since the Parkway began counting in 1939.
Butterfly House & Bug Zoo, Traverse City Michigan


The Butterfly House and Bug Zoo opened its doors on May 1st in the village of Williamsburg, just east of Traverse City. Exotic butterflies, bewildering bugs and interesting insects are all on display.
Cheyenne Frontier Days Free Events


Cheyenne Frontier Days celebrates 126 years and takes place July 22 - 31st. If you're out Wyoming way in mid-July, you may want to take time to slip on your cowboy boots and help whoop-it-up at Cheyenne Frontier Days. There's plenty to do that won't cost you a dime.
Empire State Building


The best place to get a big view of the Big Apple? The world-famous Empire State Building. If you're a senior, you're entitled to a discounted trip to the top. Guest author Janet Collins takes us to the top of the Empire State Building.
Frank Lloyd Wright's Fallingwater


Frank Lloyd Wright's Fallingwater is considered one of the greatest architectural masterpieces of the 20th century.
National Parks America The Beautiful Senior Pass


If you're 62 or over, a U. S. citizen, or permanent resident, the America the Beautiful National Parks and Federal Recreational Lands Pass is bargain at $80.00 and is good for life. Once only $10.00, this is still one of the best deals around.
New York Theatre Discounts


Taking in the theatre and other entertainment venues in New York can be a pricey proposition. Discount tickets are available if you know where to look.
Petrified Wood & Art Gallery, Ogallala, Nebraska


If in western Nebraska, don't miss The Petrified Wood & Art Gallery in Ogallala. Twin brothers, Harvey and Howard Kenfield, have dedicated decades to collecting Indian artifacts, gemstones, fossils, and petrified wood. They create beautiful art from petrified wood and gemstones.
Rest, Relax, and Rejuvenate in Eureka Springs


Eureka Springs is a vibrant little Victorian hide-away that's a great place to visit.
San Francisco for Senior Travelers


Tony Bennett won't be the only one leaving his heart in San Francisco, especially given the range of deals available to senior travelers. Guest author Janet Collins gives us a tour of San Francisco.
St Augustine, Florida


Guest author Janet Collins takes us on a tour of the oldest continuously occupied European-established city in the United States, St. Augustine. Fl. boasts a wide range of activities and points of interest that will appeal to visitors of any age.
Studio Stroll Asheville's River Arts District


Try a self-guided studio tour to take in Asheville's vibrant and growing, River Arts District.
The Gift


The holiday season is a great time to appreciate all those non-material things we have to be thankful for.
The Huntington Library


Guest author Janet Collins visits The Huntington Library. A cultural and botanical oasis within easy reach of downtown Los Angeles, The Huntington Library, Art Collections, and Botancial Gardens offer far more than can be seen in a single visit. Good thing there is a weekday seniors' discount.
The Soo Locks Of Sault Ste. Marie


For an exciting Great Lakes experience get onboard and be a part of "locking through," the famous Soo Locks in the twin cities of Sault Ste. Marie, Michigan and Ontario.
Travel the World with Explore.org


Explore.org and the Annenberg Foundation have set up live streaming webcams at Brooks Falls, in Alaska's Katmai National Park. Viewers can watch as brown bears catch salmon at the Falls. This is just one of dozens of remarkable live webcams that allow us to view the magnificent planet earth.
Travel To Your Backyard For Bird Watching


Love to bird watch but your birding trip is on hold due to Covid-19? Try birding in your own backyard by becoming a participant in NestWatch, a nest monitoring database project sponsored by the Cornell Lab of Ornithology.
USA Travel Guide


A one-stop guide to basic information about travel in most of the USA.
Editor's Picks Articles
Top Ten Articles
Previous Features
Site Map
Content copyright © 2018 by . All rights reserved.
This content was written by . If you wish to use this content in any manner, you need written permission.
Contact Hazel M. Freeman for details.