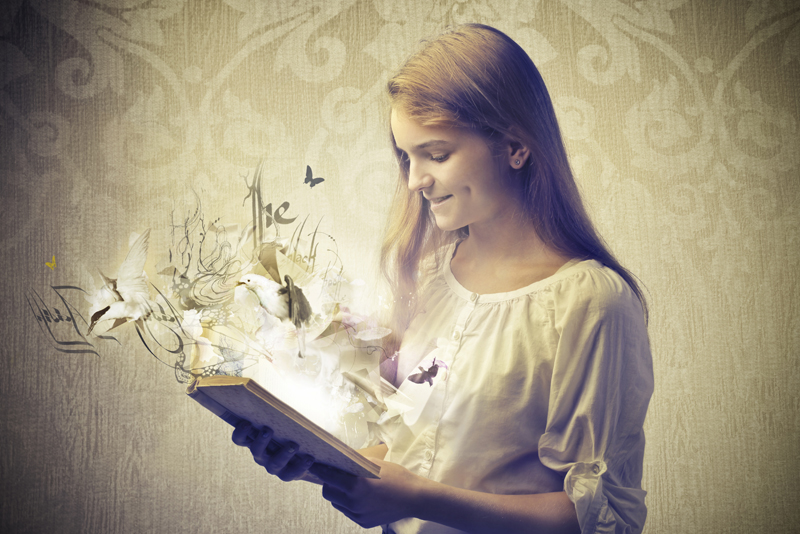 All of the books, CDs, DVDs and other Self Development materials reviewed below have been read or used personally. Do feel free to share YOUR feedback via our lively Forum.
A Pecunious Life Review


'A Pecunious Life – How to have a Life Abounding in True Wealth' by M.L.Dolan is a self development book documenting his life-changing experiences and how you can use his self help tools to live a more fulfilled life. Wealth here covers a variety of emotional health and emotional wealth subjects.
Beyond The Myth - Review


'Beyond The Myth' by Maria T. Holmes is a self development book that reinforces the Law of Attraction (LOA). It is a synopsis of the author's personal insights on the LOA and is a small attractive book that can be given as a gift to support and supplement someone's personal development journey.
Coaching Sanctuary - Review


This is a review of Coaching Sanctuary - an interactive web application with self development tools for guiding you through a journey of personal transformation. It was created to inspire and empower women to live a happier, more peaceful and more fulfilled life by discovering your 'true self'.
Creatively Ever After - Review


'Creatively Ever After: A Path to Innovation' by Alicia Arnold is a self development book on creativity with a twist. She takes CPS (Creative Problem Solving Process), incorporates nursery rhyme characters, and takes you on a personal development journey to achieve more creativity and success.
Jonathon Livingston Seagull - Review - Self Growth


'Jonathan Livingston Seagull' is a unique little book: a self development story written from the viewpoint of a non-conforming seagull. It is about his passion to fly like no other seagull, his self growth and how he breaks through the restraints of family, friends and community to live his dream.
Kung Fu Panda 2 - Self Development Review


There are many reviews of Kung Fu Panda 2. This review concentrates on the self development lessons that the film offers. The part of the story that deals with a search for inner peace has many messages at a deeper level and its self development lessons are very applicable to the human world.
Love Actually Review


This review of 'Love Actually' concentrates on personal and self development issues of this lovely feel-good film covering how it celebrates all types of love. Its main message is that regardless of your age, background, culture, religion and status, you are constantly touched by love.
Mary and Max - Film Review


'Mary and Max' is an unusual clayography film by Adam Elliot about true friends. All 200 sets, 212 puppets and 2,000 props are handmade from clay polymers, clays, plastics and metals. A highly recommended film, especially from a self development point of view, but it is not for the faint-hearted!
Pathway to Wellness Review


'Pathway to Wellness' by Jennifer Fitzsimmons is a self help and self development book on how the author uses yoga and meditation to help people achieve "greater vitality and fulfilment in life" and to "reveal the truth" about who you are and what you are capable of.
Peaks and Valleys Review


'Peaks and Valleys' is a book that could be described as self development advice in a story within a story. This review highlights the essence of this self help book of self empowerment.
POSITIVITY - Arti Halai - Review


POSITIVITY by Arti Halai is a personal journey of self development and self discovery, full of tips for your own personal growth. It covers successes, failures, stories and encounters. It makes you think about the way you currently live your life and how you can improve it in all sorts of ways.
Rango Film Review


Rango is not just another animated film. As covered in this self development review, here is a chameleon who seeks purpose in life and goes from simply existing to becoming highly respected. With quirky dark humour, great animation and weird characters, this is definitely a film to see.
Seabiscuit Film Review


This story of 'Seabiscuit' is from Laura Hillenbrand's factual book about an insignificant racehorse who becomes a national hero, and the lives he touches (and knits together) along the way. From a Self Development point of view, the film has much to offer on life's many important lessons.
Serendipity Happens - Deborah Morrison - Review


'Serendipity Happens' by Deborah Morrison - a love story with a difference. As this self development review explains, this book is not just about romance and spiritual awareness. It is visionary fiction, a journey of empowerment and a search for one's true mission in life.
Stage Presence - Review - Karen Hagberg


Stage Presence From Head to Toe (A Manual for Musicians) was written by Karen A. Hagberg and aimed at musicians. In essence it covers how to leave a lasting impression on your audience. However, it caught my eye from a completely different perspective – that of Self Development and Personal Growth.
SWEAT Book Review


'SWEAT' is a true story written by Denise Krochta about her son's addiction to drugs and her journey of self development and personal growth from hopelessness and despair, to peace and serenity. It is a great self help book for anyone with chaos in their lives, wanting to attain a peace of mind.
The Alchemist - Paulo Coelho - Review


The Alchemist is a novel by Paulo Coelho - a young man goes in search of treasure and embarks on a journey of self-discovery. This delightful self development book resurrects your childhood dreams, showing you that there's still time to follow your true destiny whatever you're currently doing.
The Art and Science of Light Bulb Moments


'The Art and Science of Light Bulb Moments' by Tom Evans is a self development and self help book that delves into some of the more curious areas of human capabilities. It will give you a better understanding of light bulb moments, how to have them on demand and how to use them to your benefit!
The Five People You Meet In Heaven - Review


'The Five People You Meet In Heaven' is a self or personal development story that makes you consider the effect you have (unknowingly) on other people's lives. Whether or not you believe in heaven, it is an interesting read, giving a new slant on the meaning of life and what happens after death.
The Geometry of Sisters Review


This self development book review on 'The Geometry of Sisters' by Luanne Rice is about the deep love, unique relationship and powerful bonds between sisters that hold fast through the trials and tribulations of life.
The Law of Attraction Book Review


'The Law of Attraction: Making it Work for You!' by Deborah Morrisson and Arvind Singh is a comprehensive look at how to use the LOA to get real results. It explains the misconceptions around the LOA and how to use it as a self development tool to realise your potential and find meaning in life
The Power Of Respect - Review


'The Power of Respect' by Deborah Norville also says on the front cover 'Benefit from the Most Forgotten Element of Success'. This is a self development book that reminds one of just how crucial respect is in all aspects of everyday life.
The Twelfth Angel - Book Review


'The Twelfth Angel' by Og Mandino will make you shed a tear or two. It is a moving story of how loss and grief are replaced by hope, strength, love and friendship. It is about getting back on track when life appears totally hopeless. There are some powerful self and personal development lessons.
Unexpected Treasures Review


UNEXPECTED TREASURES by Dr. Mikel Brown is a compilation of self help and self development tips on how to overcome the challenges of daily life and make life a success. It reminds you of your intrinsic value when everything around you appears to have collapsed.
West is West Review


This film (DVD) review is on 'West is West' - a story of self or personal development that puts a smile on your face and a warm glow in your heart. 'West is West' is also a great film about love and the way families bond and deal with issues when faced with cultural differences.
Editor's Picks Articles
Top Ten Articles
Previous Features
Site Map
Follow @WorkwithJOY
Tweet
Content copyright © 2018 by . All rights reserved.
This content was written by . If you wish to use this content in any manner, you need written permission.
Contact Dr JOY Madden for details.