Can Bell Peppers Help Beautify Ethnic Skin?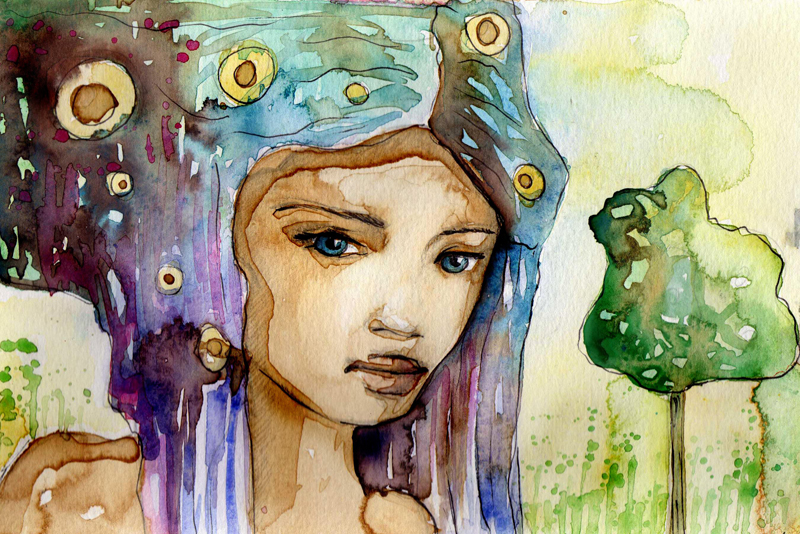 Let's talk Ethnic Beauty and nutrition. Do bell peppers offer any benefits for your skin? The answer might surprise you! Bell peppers are packed with powerful antioxidants, vitamins, and minerals that can help protect against damage and nourish your skin from within.
In this blog post, we'll explore what bell pepper benefits are available when it comes to achieving healthy-looking ethnic skin and provide tips on how to incorporate bell peppers into your beauty regimen. Read on to find out more about why bell pepper benefits should be a part of your skincare routine!
Bell Peppers and Their Health Benefits For Ethnic Skin
Bell peppers are an incredibly nutritious vegetable, and their benefits for skin health can be oh so beneficial. Bell peppers contain carotenoids, which are a type of antioxidant that can help protect cells from damage as well as enhance the appearance of your skin. 

And bell peppers also offer Vitamin C which helps to fight against wrinkles and give skin a youthful appearance. When bell peppers are incorporated into our daily diet, they can help reduce inflammation and prevent premature aging due to ultraviolet radiation exposure. 

Plus bell peppers have a high level of water content. This means they can help hydrate your body and keep your skin nourished with essential moisture.
It's no wonder that bell peppers are known as "powerhouses" when it comes to their nutritional punch and related health benefits for skin!
Exploring the Antioxidants In Bell Peppers That Protect Against Skin Damage
Bell peppers. Not only are they low in calories and cholesterol, but their red and yellow varieties contain the powerful antioxidant beta-carotene. This essential nutrient helps to protect your skin from environmental damage, such as sunlight, smoke and pollution. 

Unlike other fruits and vegetables that have traditionally been used for their antioxidant content, bell peppers boast a significant amount of Vitamin C. Vitamin C is a powerful antioxidant that can help neutralize free radicals in your body. 

Eating bell peppers regularly can certainly aid in protecting your skin from oxidative stress while providing many other overall wellness benefits which makes them an excellent addition to any diet plan!
The redder the bell pepper, the higher amounts of vitamin C and polyphenols found in the pepper, which helps to reduce inflammation and redness of the skin. Eating bell peppers raw can ensure you get the most out of their nutritional value, but adding them to cooked dishes is just as beneficial.
The Vitamins Found In Bell Peppers That Nourish Your Skin From Within
Bell peppers are more than just a colorful and crunchy addition to salads, stir-frys, and pizzas; they are also packed with vitamins that can nourish your skin from the inside out. 

Peppers of all colors contain vitamins A, C, E, and B6 that help ensure healthy-looking skin.
- Vitamin A helps promote cell turnover in skin cells so that you can get rid of dead cells faster.
- Vitamin C helps stimulate collagen production to reduce the appearance of wrinkles.
- Vitamin E protects your skin from environmental damage and free radicals.
- Vitamin B6 helps even out discoloration in your skin so you can enjoy an even complexion.
So spice up the flavor of your meals and benefit from glowing skin by adding some bell peppers!
A Few Bell Pepper Recipe Ideas
Need an easy idea for bell pepper recipes? Whether you're vegetarian, vegan, or just looking to incorporate some more bell peppers into your diet, bell peppers can be used in a variety of dishes. 

You can stuff bell peppers with savory fillings like quinoa or rice and add some extra flavor with beans, cheese, or vegetables.
Roasting bell peppers is also incredibly simple and they will give a delightful smoky taste to any dish they are added to. 

Get creative and try bell pepper-centric dishes like bell pepper pesto as a zesty accompaniment to pasta. With all the bell pepper recipe ideas out there, you're sure to find something that works for any type of cuisine.
Summing Things Up...
Bell pepper is an excellent addition to your beauty regimen for a multitude of reasons. Rich in vitamins (especially Vitamin C and E) and minerals, bell peppers can help kick start collagen production; known as the "youth protein," collagen helps keep skin plump and lubricated. 

Bell peppers are also a good source of lycopene, an antioxidant proven to protect against sun damage. Looking to prevent signs of aging or replenish tired-looking skin? Bell peppers pack the necessary punches to help give you that beautiful glow.
That's it for this week. Like what you've read? Share it!
Juliette's Website
Nyraju Skin Care


Related Articles
Editor's Picks Articles
Top Ten Articles
Previous Features
Site Map





Content copyright © 2023 by Juliette Samuel. All rights reserved.
This content was written by Juliette Samuel. If you wish to use this content in any manner, you need written permission. Contact Juliette Samuel for details.