How to Make Natural Tantalizing Perfume Scents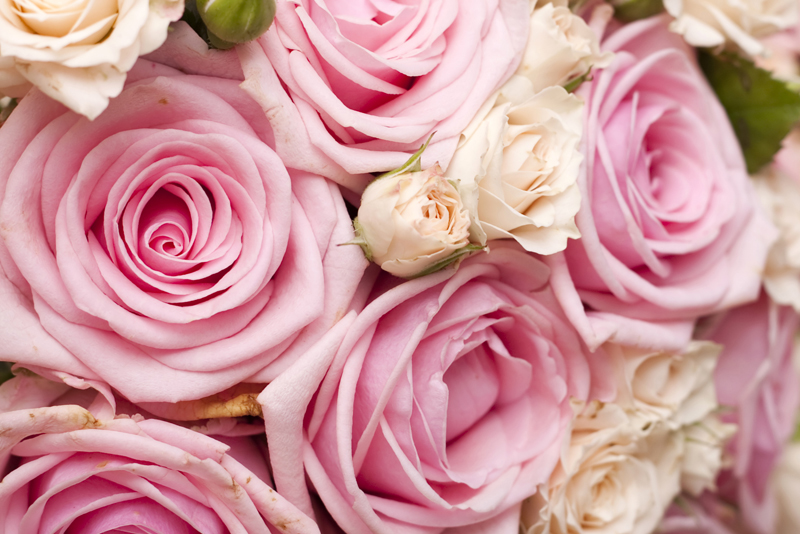 Making your own tantalizing perfume scents is easier than you might think. Here are a few tips on how to make natural, enticing fragrances with ingredients you can find in your kitchen.
Making Natural Perfume Scents?
1.
Start By Selecting Essential Oils and Blending Them Together.
Essential oils provide the top, middle and base notes for fragrance blends. So it's important to choose ones that you enjoy and mix them together in a way that's pleasing. Popular essential oils for making perfume include lemon, lavender, rosemary, sandalwood, jasmine and ylang-ylang. Experiment with different combinations to create unique scents.
2.
Add A Hint of Sweetness By Blending In A Few Drops of Vanilla Extract.
Not only will it add a nice layer of sweetness to your blend, but it will also help the scent last longer on your skin.
3.
Use Natural Carrier Oils.
Carrier oils such as jojoba, almond or avocado oil, helps disperse the scent and keep it from being too strong when you apply it.
4.
Use Vodka To Complete Your Blend
To help your perfume blend last longer, add a few tablespoons of vodka to the mixture. This will act as an emulsifier and also help to preserve the scent for longer periods of time.
5. Finally ...
Pour your finished blend into an airtight container and store it in a cool, dark place. To apply the scent, simply dab a few drops onto your wrists, neck and behind the ears. You can also use a container that will allow you to have a mist perfume.
Is The Art of Seduction Part of A Tantalizing Scent Blend?
Yes, creating the perfect scent blend can be a seductive art form. Pay attention to the way essences and oils mix together in your blend and how they interact with each other and your skin. Taking note of these nuances will help you create a unique, alluring scent that is sure to captivate!
For added seduction, try experimenting with different notes and combination of scents that have been said to be aphrodisiacs such as jasmine, sandalwood, vanilla and patchouli. Mixing these into your blend can help you create a truly tantalizing fragrance.
Tantalizing Perfume Blend Recipes
1. Citrus and Vanilla:
Blend 3 drops of orange essential oil, 2 drops of lemon essential oil, 1 drop of sandalwood, 1 teaspoon of vanilla extract and 2 tablespoons of carrier oil.
2. Jasmine and Sandalwood:
Combine 4 drops of jasmine essential oil and 2 drops of sandalwood essential oil with 1 teaspoon of vanilla extract and 2 tablespoons of carrier oil.
3. Lavender and Ylang-Ylang:
Blend 3 drops of lavender essential oil, 3 drops of ylang-ylang essential oil, 1 teaspoon of vanilla extract and 2 tablespoons of carrier oil.
These recipes are just a few ideas to help you get started with creating your own tantalizing perfume scents. Have fun experimenting and don't be afraid to mix things up by trying different essential oils, vanilla extracts and carrier oils until you find something that works for you!
Summing Things Up ...
Making your own natural, tantalizing perfume scents is not only easy but also fun. Start by selecting essential oils and blending them together, adding a hint of sweetness with vanilla extract, using carrier oils to help disperse the scent and finish off the mixture with vodka.
Finally, pour into an airtight container and store in a cool, dark place. For added seduction, try blending aphrodisiac scents into your blend such as jasmine, sandalwood, vanilla and patchouli. Have fun experimenting with different recipes to find one that is uniquely yours!
With a little bit of creativity and experimentation you can create a tantalizing scent blend that will have everyone turning their heads in appreciation. Good luck and have fun!
That's it for this week! I hope you found the information helpful and that you learned something new about making your own natural, seductive perfumes.
Juliette's Website
Nyraju Skin Care


Related Articles
Editor's Picks Articles
Top Ten Articles
Previous Features
Site Map





Content copyright © 2023 by Juliette Samuel. All rights reserved.
This content was written by Juliette Samuel. If you wish to use this content in any manner, you need written permission. Contact Juliette Samuel for details.