Does Ethnic Skin Need to Detox For Warmer Seasons?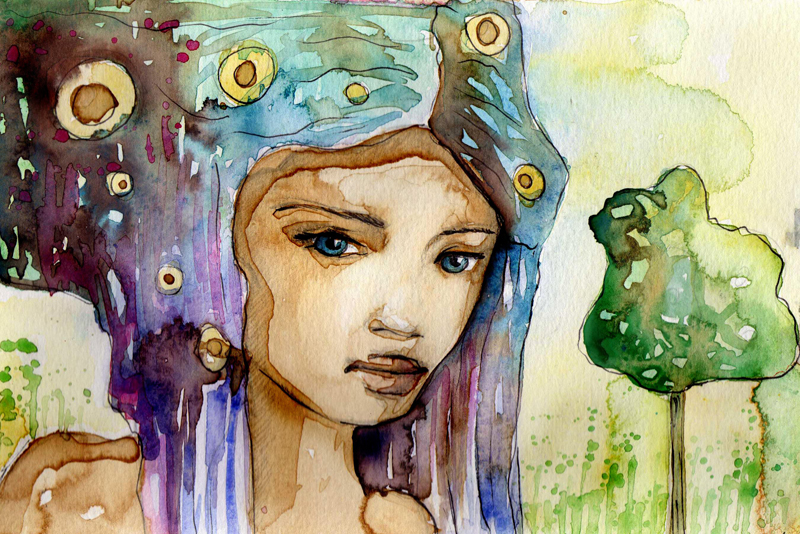 Ethnic Skin Detox?
The answer is yes! Ethnic skin can benefit greatly from a detoxification process to help manage oil production and combat breakouts. A detox can help you find that glow that's gone missing during the cooler months.
A Detox Regimen
Cleanse
When it comes to cleansing and exfoliating products, use mild options that won't strip away necessary natural oils. Look for gentle cleansers specifically formulated for ethnic skin, or one that is at the very least unscented and hypoallergenic.
Exfoliate
The use of exfoliators should also be kept to a minimum. Exfoliating too often can cause irritation, redness, and breakouts on all types of skin. Use an exfoliator that has gentle ingredients, such as jojoba wax beads. They will remove the dead skin cells without stripping your skin of its natural oils.
Moisturize
Another important step in the detoxification process for ethnic skin is to avoid over-moisturizing. Too much moisture can lead to clogged pores and trapped dirt, which can cause irritation, breakouts, and even hyperpigmentation. A light moisturizer is all that's needed during warmer weather months. One that contains natural ingredients like aloe vera, shea butter, and jojoba oil.
In addition to cleansing and moisturizing, it's important for ethnic skin to get enough antioxidants to help fight off free radicals that can damage the skin cells. Look for products containing vitamin C or green tea extract as key ingredients to help combat environmental damages.
Sun Protection
Finally, ethnic skin should be protected from the sun's damaging rays with a sunscreen containing at least SPF 30 and UVA/UVB protection. Choose an oil-free formula that won't clog pores or cause breakouts. Reapply often throughout the day to maintain the best sun protection possible.
Does Nutriton Play A Role In Detoxing Ethnic Skin For Warmer Seasons?
Eating a healthy, balanced diet is key to overall skin health. Eating plenty of fresh fruits and vegetables helps keep your body nourished and hydrated from the inside out. Additionally, foods rich in omega-3 fatty acids are great for keeping ethnic skin looking its best. Some of these include salmon, walnuts, flax seeds, and chia seeds.
It's also important to stay away from processed and sugary foods as much as possible. These can cause inflammation in your skin, leading to breakouts and other skin issues. Consuming enough water is also essential for detoxing ethnic skin during warmer weather months. Make sure to drink at least 64 ounces of water each day for best results.
Summing Things Up ...
Ethnic skin should be detoxed in preparation for warmer weather months. Use gentle cleansers and exfoliators specifically formulated for ethnic skin. Opt for a lightweight moisturizer with natural ingredients. Antioxidants are also important to help fight off environmental damage. Don't forget your sunscreen with adequate sun protection.
Eating a healthy, balanced diet and staying hydrated with plenty of water are also essential for keeping ethnic skin looking its best. With these tips in mind, you can enjoy a beautiful complexion all year round!
That's it for this week.
Juliette's Website
Nyraju Skin Care


Related Articles
Editor's Picks Articles
Top Ten Articles
Previous Features
Site Map





Content copyright © 2023 by Juliette Samuel. All rights reserved.
This content was written by Juliette Samuel. If you wish to use this content in any manner, you need written permission. Contact Juliette Samuel for details.