About the BellaOnline Pagan Editor
Ian Edwards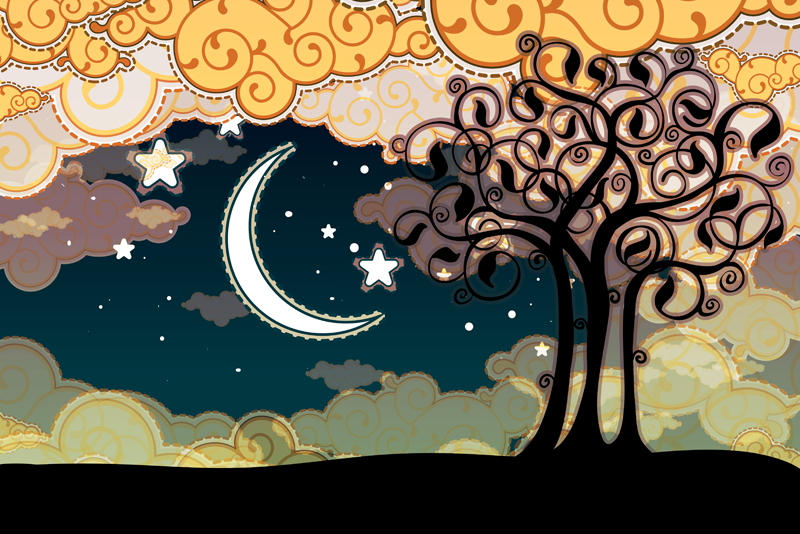 Author´s Background and Credentials.
BACKGROUND
I first began to practice practical "low" magick in Mexico in an organised manner in 1976 when I lived there because my parents were members of the British Diplomatic Corps at the British Embassy.
This was not my first exposure to magick per se as, when my father was in the Royal Navy in the 1960's, we lived for several years in Mauritius. Our maid, Antonia, used to take me to the celebrations at the local Hindu Temple and the indigenous celebrations – a form of Macumba – near she where she lived in Floréal. Both were heavily influenced by African and non-mainstream Indian spirituality, with both ritual and practical magick being practiced at these locations and amongst the general population.
This included hot rock walking (a totally different proposition from hot cinder walking), trance possession, and remote influencing of people and events. Antonia used to take me along to some of these celebrations- possibly this was as much to show her status in the local community as the fact that I enjoyed going. I also used to help with such things as cleaning the Temple brasswork, feeding the animals, and stoking the fire to heat the rocks.
When this posting ended and my parents returned to England I became fascinated with the Norse, Greek, and Egyptian myths and read all I could on them. When I was 11 my parents joined the Diplomatic Corps and were posted to Iraq I went with them and was fortunate enough to visit Babylon, and other ancient sites that expanded my interests into the civilizations of the Hittites, and Assyrians, and their magickal practices.
My parents' next post was Hungary where I was able to see at first hand local people practicing the folk magick of that country.
After 18 months in Hungary we were posted to Mexico, which I quickly found, was a society steeped in the use of all types of magick being a melting pot of different traditions from all over the world. Voodun, Santaria, Western Ritual Magic, plus the local practical magick, all rubbed shoulders and intermixed the main aims, which were to influence events and unite with divinity.
Mexico is where I developed significantly as a magick user through learning and experience. At school my friends included a group of people interested in 'low magick for fun and profit' including spells for getting dates with girls, influencing events, and developing our ESP abilities. I also became friendly with a local Brujo (Wizard) who helped me develop my skills in exchange for teaching him more about the world, and who features significantly in my book on Wealth Magick as he owned three houses and had a well-developed shares portfolio in addition to other resources.
Because of the level of street violence and gang warfare I became interested in the Oriental Martial Arts, both as a method of self-defence and the Taoist and Zen philosophies behind them. I was also introduced to the asanas and energetic/philosophy basis behind Yoga, particularly the writings of Sivaji Patanjali
I left Mexico in 1979 and spent several years finishing my education and getting my first job. I kept up my interest in magick and martial arts. I trained formally in Aikido and Fung Sau Kung Fu both of which concentrate on developing and using internal energy with movements from nature in combination with developing awareness and keeping a calm centre in a high-stress situation.
For a while I was also able to live in China and Turkey and see practitioners of Chi manipulation and Islamic and pre-Islamic magick first hand. I started to notice the common principles behind the rituals and techniques, and what I had seen and practiced in other parts of the world.
In 1986 I left steady employment to train as a therapeutic masseur with the Northern Institute of Massage and also began to help out at a Portsmouth Pagan shop called "Broomsticks" run by a prominent local Pagan. I also began to train in Bujinkan Ninpo (Ninjutsu), which I found to have a strong spiritual and magickal ethos and very much a "thinking persons Martial Art".
I qualified as a therapeutic masseur in 1989 and travelled to Japan to train directly with Massaki Hatsumi the Grandmaster of the system. During the time I was there I became interested in the Japanese spiritual path of Mountain Shinto (as opposed to Imperial Shinto which is banned because it is a form of social control) travelling all over Japan to sacred sites and places of mystical significance. I attained the level of third degree black belt and the scroll was presented to me personally by the Grandmaster. After this award I asked the Grandmaster if there were any Shinto Temples in England where I could further my studies.He told me that each country has its' own indigenous spiritual 'Way' that was uniquely suited to it and encouraged me to find England's.
So when I returned to England I began by starting investigating the paths followed by the people who came to Broomsticks. It quickly appeared to me that most people coming to the shop were using their spiritual path as a way of avoiding reality, rather than as a way to manage it. The owner of the shop confirmed this since she did Tarot Counselling and found that rather than use the insights gained from this most of her clients would rather just remember the bits they liked (that usually demanded no action) and ignored the rest (which usually meant actually doing something). This was also true of the local Pagan and Magickal scene. Most of the people involved in it used it as an excuse to dress up and socialise rather than do any serious magickal or ritual work. In fact most covens sent up in the local area collapsed under the weight of egos in a few months
So for the most part I kept to the solitary path celebrating the turning of the wheel of the year and doing various magicks to keep myself solvent and my life interesting. I did get to meet two people who became very good friends to this day, one was a fellow solitary Mage who had been a long time personal student of Alex Sanders, and the other was running a training coven with the former Alexandrian as an adviser.
In my practice as a masseur I noticed clients entering deeply altered states of mind as I worked on them. To make sure I did not cause any harm to them I decided to train as a hypnotherapist at the Complementary Health Centre based in St. Charles Hospital, Exmoor Street, London. I also qualified as a professional counsellor and became a member of the British Association for Counselling and Psychotherapy. During my training I also had the opportunity of using Tarot Cards in counselling and demonstrated this technique before the entire school by invitation. Afterwards the Principle commended it as "Therapy as an art form".
In 1996 I put my skills to good use with a ritual to attract "The woman right for me" and met her three days later. She is a powerful Mage in her own right and together we made many useful investments in property and shares using a combination of esoteric and exoteric skills. In 1998 we travelled to France to see the Solar eclipse and witnessed three UFOs in formation – we were one of the first people to spot them because I had read of this phenomenon in some Mexican grimoirs.
Because of 'me' becoming 'us' I had to find regular work in addition to my massage, hypnotherapy, and counselling practices to ensure a more stable income base. I trained as an electronics engineer – discovering in the process how effective pendulum dowsing is for diagnosing circuit faults, I worked for a variety of companies as well as being a pre-booked taxi driver, security for a DIY store and taking other short term contracts.
I attained my current job in child safety for the local council using Creative Visualization but, before joining the workforce, we went to Australia to marry and to see the eclipse from the scenery of the Outback. I did some weather magick for rain- because the area was experiencing a drought - that worked out for the benefit of all things living there. This suggested to me that I was starting to understand the principles behind many of the expressions of different magickal paths.
On returning to England I started my new job that took me into different client's houses up to five times a day. Since the job involved home safety I had to go through the entire house and talk to the residents, which gave me a real insight into the living styles of people who were doing well money wise, and those who were not. This was a first hand chance to discover the psychological principles that separated the rich from the poor. The areas I work in cover the complete income range; from permanently on social security to top echelon banking management, high ranking armed forces personnel, and legal practitioners. Plus, of course, the vast array of ordinary people with everyday jobs.
I also applied to be a Pagan Prison Chaplain with the sponsorship of a national Pagan organisation and, after strict security and personal checks, was accepted. I wrote the first national leaflet for use by my fellow chaplains as an explanation of Paganism and its' system as a spiritual path. I also began to put together a series of spiritual exercises, and practical techniques as a way of teaching a positive structured lifestyle that could aid inmates to lead a constructive lifestyle as part of their rehabilitation inside the prison, and a way of refraining from re-offending after they were released.
Since having a criminal record is one of the biggest barriers to doing well in life that anyone can face I had to make sure that what I taught was practical, effective, and easy to follow. My training and experience in hypnotherapy had shown me that one of the best ways was a combination of metaphor and practical technique. I also followed the Ninja technique of 'layering' the instructions in the metaphors so that there was more than one technique, or lesson, in the stories I told and the techniques I taught. These 'hidden' techniques revealed themselves as the person I taught advanced in personal development and skill in a way that was in harmony with the person practicing them. People following this system under my direct tuition found it extremely beneficial and, when they were moved to a different facility or released, found they had the tools to carry on their studies improving themselves, their skills, and their position in life.
Due to a disagreement with the group sponsoring me my chaplaincy was suspended meaning although the Prison system was happy for me to carry on my ministry, without the backing of an officially recognised organisation they could not let me because of the accountability issues involved. I found this extremely frustrating until I realised that I had all the information and practical experience to write a series of books covering applied magick and become a Pagan author; enabling many people to improve their lives rather than just a select few. Cappall Bann publishers printed my first book on wealth magick and I am now expanding my writing skills to turn it into a career
Submit a Comment - Suggestion - Request to this Editor
NOTE: If you want a response, please make sure to include your email address so we can write back. Also, make sure that any anti-spam blockers you have are set up to allow mail from bellaonline.com! Otherwise our response won't be able to get to you.
Editor's Picks Articles
Top Ten Articles
Previous Features
Site Map
Content copyright © 2018 by . All rights reserved.
This content was written by . If you wish to use this content in any manner, you need written permission.
Contact Ian Edwards for details.