Islam and the Bahá'í Faith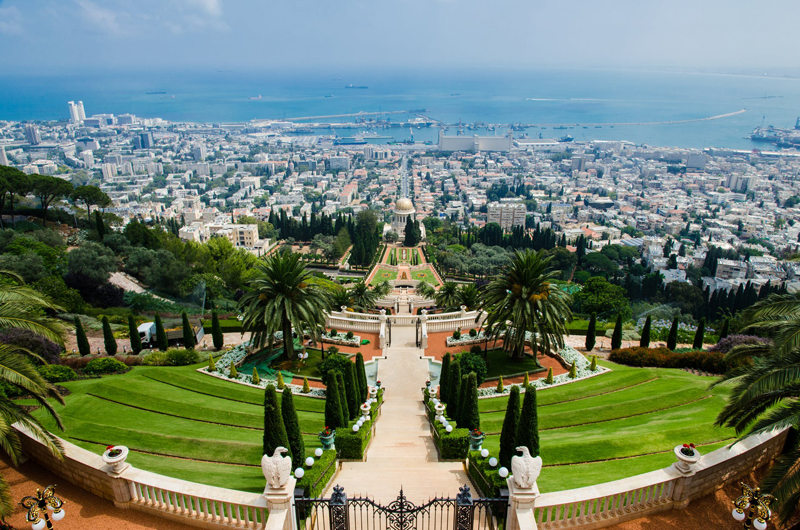 Many Western textbooks on comparative religions place the Bahá'í Faith as a sect of Islam. (Some Islamic scholars do consider it a heretical sect.) Similar thinking would make Christianity merely a sect of Judaism.

Bahá'ís believe that all religion comes from a single Source, having been chapters in an ongoing guidance configured to the needs and understanding of the peoples to whom each was revealed. However, each new revelation has been greeted with less than enthusiasm by scholars and leaders of whatever culture it disturbs. Early followers of each chapter in God's religious book have suffered and died for their beliefs. Martyrdom is not uncommon in human history.

Bahá'ís in the cradle of their Faith's beginnings in the Middle East suffer no different fate. These days the speed with which ideas and information travel around the planet allows for a much more widespread response, both negative and positive, than ever in the past. One result is that this religion is more widespread than any other except Christianity, which took 2000 years to do it. The Bahá'í Faith has taken less than two centuries to reach just about everywhere on the earth.

Because the Bahá'í Faith teaches that all religion comes from one God, believers accept each of the Messengers who have gone before Bahá'u'lláh, as well as the prophesies each made about this particular Day. So, they revere Muhammad--but also Abraham, Moses, Krishna, Buddha, Zoroaster, Jesus Christ, The Báb, and the nameless Others who have always been there to guide mankind.

Such tolerance and respect are not always appreciated, of course. So many human institutions include or are built upon the notion of exclusivity that new ideas are immediately suspect. Often, anything different must be viewed as wrong in order to maintain the status quo. And many of the social teachings of the Bahá'í Faith--such as, prohibition of sexual promiscuity, the equality of women and men, and elimination of all forms of prejudice--directly contradict currently accepted social norms.

There continues to be persecution of Bahá'ís in Iran, where the government is actively working to destroy what they consider a religious heresy. Moslem clergy engineered the execution of more than 20,000 early believers in the mid-nineteenth century. They imprisoned and then exiled Bahá'u'lláh--even though His father had been a minister in the court of the Sháh.

The heresy for Moslems is that they believe Muhammad to be the last of the Prophets. Bahá'u'lláh taught that it was true Muhammad was the last of the Prophets, but not the last great Teacher. The Age of Prophesy is now over, according to Bahá'í theology, because now is the time all those Prophets were telling humanity to prepare for!

Historian Adib Taherzadeh explains, "It is important to note that the mission of all the Manifestations of God in the prophetic cycle, up to and including Muhammad, was to prophesy the advent of the Day of God. Hence they are included in the 'Prophetic Cycle'. Muhammad was the last one among them and is therefore designated 'Seal of the Prophets'. Bahá'u'lláh's claim, on the other hand, makes it clear that He is not a Prophet in the category of those who prophesy, but His station is that of the...Manifestation of God who inaugurates the 'Cycle of Fulfillment' and ushers in the Day of God whose advent had been so clearly foretold by all the Prophets gone before Him." -The Covenant of Baha'u'llah, p. 33

So that is the briefest of explanations how Bahá'ís relate to Moslems, and how Islam and the Bahá'í Faith are connected. Bahá'u'lláh's basic theology unites all humanity into one planetary family and all religion as coming successively from one God. All those previous chapters led to this time, the time prophesied to behold God's Kingdom on Earth.

Of course, like each dispensation in the past, mankind has to build it, one heart at a time. Little by little, day by day.


You Should Also Read:
Progressive Revelation - All Religions Are One
What Are Bahá'ís Working for ?
Indigenous Religion and the Bahá'í Faith


Related Articles
Editor's Picks Articles
Top Ten Articles
Previous Features
Site Map





Content copyright © 2023 by Cheryll Schuette. All rights reserved.
This content was written by Cheryll Schuette. If you wish to use this content in any manner, you need written permission. Contact Cheryll Schuette for details.