Consent for Bahá'í Marriage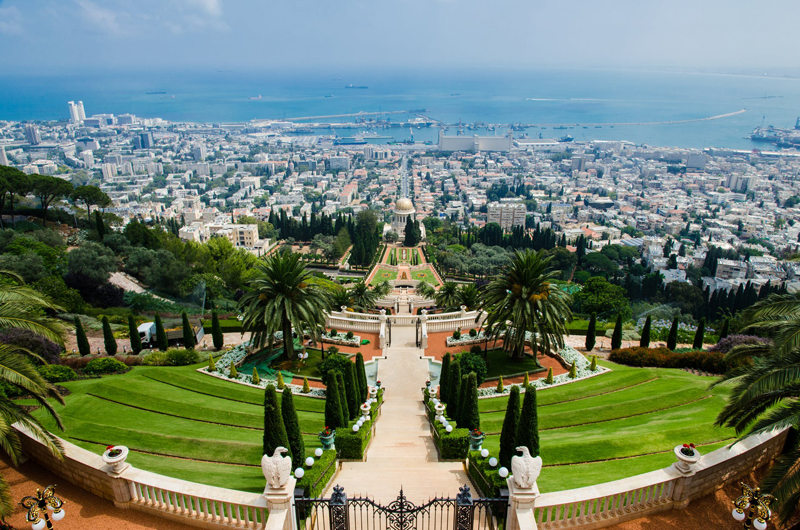 There are few Bahá'í laws that cause as much consternation in Western society as the requirement for consent from both sets of parents for a couple to complete a Bahá'í wedding. Even the prohibition of recreational drugs and alcohol do not upset people as much as the idea that they need permission from their parents in order marry, no matter how old they might be at the time.
In the theology of Bahá'u'lláh, the Prophet/Founder, the purpose of marriage has far deeper spiritual and social consequences than merely perpetuating the species. It is "primarily a social and moral act. It has purpose which transcends the immediate personal needs and interests of the parties..." -
Lights of Guidance,
p. 345
Marriage is the basic unit of society, and brings together more than just two people: two whole family lines are being united. How can that be achieved when couples often marry without even telling their parents, let alone having met and mingled with each other's families?
The immediate response upon hearing of this law is disbelief, followed by general ranting about parental restrictions. Especially young people in the USA--raised on a diet of distrusting authority--have trouble understanding or accepting that there may be some good in listening to their parents--let alone allowing those people so much power over personal freedom!
And what if the parents say no? Well, they can. I remember that as a parent my first response to any child's request was almost automatically a no, but I could sometimes be persuaded with consultation. Parental consent for marriage must be approached with care and understanding of the responsibility thus placed on them. They will answer to God for their decision.
"It is perfectly true that Bahá'u'lláh's statement that the consent of all living parents is required for marriage places a grave responsibility on each parent.... They cannot evade this responsibility by merely acquiescing in their child's wish, nor should they be swayed by prejudice; but, whether they be Bahá'í or non- Bahá'í, the parents decision is binding, whatever the reason that may have motivated it. Children must recognize and understand that this act of consenting is the duty of a parent. They must have respect in their hearts for those who have given them life...." - Lights of Guidance, p. 369
I have only one child who needed to ask for my consent, and frankly, I found it a huge burden. Fortunately, I had known his choice and her family for several years, as they had been friends throughout college, but I was a new widow and sorely missed my husband's consultation.
Clearly, consultation is necessary. In order to bring two families together, the couple will need to make them acquainted with one another. At the very least, each family should have time to get to know the intended fiancé. Bahá'ís cannot just announce that they are getting married and then go talk to their parents. Their plans can not even be made until parental consent has been granted.
What if only some of the folks involved are Bahá'ís? Or if none of them are, but wish to have a Bahá'í ceremony, which is legally binding in all 50 states of the US? Truth is, anyone who wants a Bahá'í wedding must have parental consent, whether any of them are followers of Bahá'u'lláh or not.
"Bahá'u'lláh has clearly stated the consent of all living parents is required for a Bahá'í marriage. This applies whether the parents are Bahá'ís or non-Bahá'ís, divorced for years or not. This great law He has laid down to strengthen the social fabric, to knit closer the ties of the home..." - The Kitáb-i-Aqdas, [Book of Laws] p. 207
Patience and efforts to obey the laws
will
be rewarded. Either the couple will see that the parents were right to say no, or the parents will be impressed by the commitment and obedience of the couple in waiting. And there is no rush because marriage is not required for salvation. The individual believer is free to decide whether s/he wishes to lead a family life or live in a state of celibacy, the only two options available for Bahá'ís. They are assured, however, that "if a person has to wait a considerable period of time before finding a spouse, or ultimately must remain single, it does not mean that the individual is thereby unable to fulfill his or her life's purpose, which is fundamentally spiritual." -
The Kitáb-i-Aqdas, [Book of Laws]
p. 207
For Bahá'ís, then, marriage has greater importance than just the personal happiness of two people, as it forms part of the process of building a better world. Asking for parental consent makes sense in that greater goal.
You Should Also Read:
Marriage Preparation
The Value of Chastity
Does the Bahá'í Faith Have Dogma ?


Related Articles
Editor's Picks Articles
Top Ten Articles
Previous Features
Site Map





Content copyright © 2023 by Cheryll Schuette. All rights reserved.
This content was written by Cheryll Schuette. If you wish to use this content in any manner, you need written permission. Contact Cheryll Schuette for details.