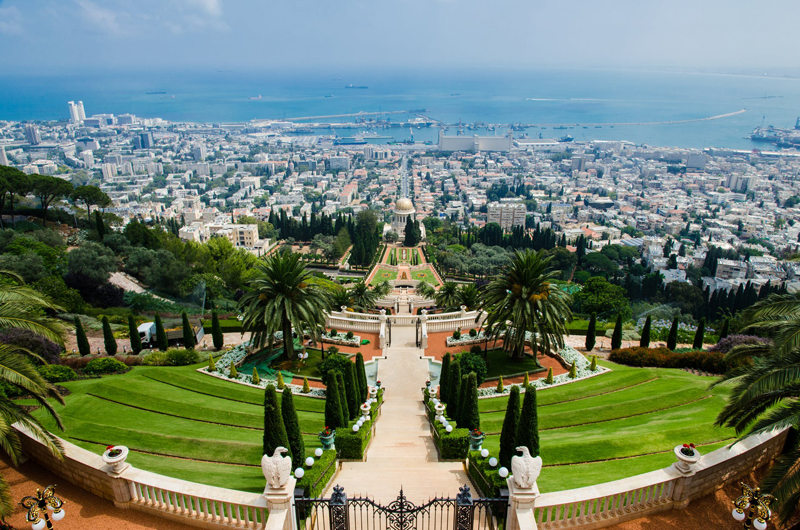 How do Baha´i communites work, socialize and worship.
Avoiding Burnout


Burnout is so common that it is now the norm for populations in industrialized countries. Here is some of the preventive guidance I have found within the Bahá'í Faith.
Ayyám-i-Há is Coming!


This is the season for parties for many Bahá'ís, prior to the Fasting month, which is followed by a another party celebrating new year's on the vernal equinox.
Bahá'í Administration in the Field


So how do you build grass roots democracy when you don't have all the urban amenities, or even literacy? An experience in rural Honduras.
Bahá'í Burial Rites


Burial requirements for Bahá'ís are few and simple, essentially treating the physical body with great respect.
Bahá'í Democracy


One of the most exciting aspects of the Bahá'í Faith is never more obvious than during an election year in the United States. Without clergy, administering to millions of adherents must be handled by elected bodies--called Assemblies--on the local, regional, national and international levels.
Bahá'í Houses of Worship


Do Bahá'ís have churches or temples for worship? What is the purpose of a structure in which to praise God, if one's relationship with the Creator is private?
Bahá'í Summer Schools and Retreats


Summer schools and retreats began as informal venues to provide education, stimulation and fellowship for Bahá'ís and their families, but have expanded to include topics and social issues that interest participants from all backgrounds.
Bahá'ís and Christmas at Our House


If Baha´is accept Christ, why isn't Christmas a major holiday for them?
Bahá'ís Enhance Learning with The Arts


Bahá'í believe that beauty in all its forms can be spiritual food, and therefore a fundamental part of the theological learning process is developing the capacity for artistic expression, whether through music, poetry, painting, drama or crafts.
Baha'i Online Dating Services Updated


Information about online dating services that target Baha´is.
Be Happy - Serve


The Bahá'í Faith teaches that the highest personal achievement is service to others. I have found service also to be a path to happiness.
Can Religion Help Addiction ?


Evidence is mounting that addictions are not a linear connection from chemicals to behavior, and that emotional and psychological isolation play important roles. What if the opposite of addiction is not sobriety, but human connection? What then?
Characteristics of a Bahá'í Community


What does a Bahá'í community look and act like? What are the congregational goals and behaviors of Bahá'ís as a group?
Children's Theatre Company; New York City, New York


Children´s Theatre Company, CTC in New York city teaches children that they can be a positive change and a way of healing the world, through the arts.
Christmas Musing


Musing on how to answer the question, "Don't I believe in Jesus Christ?" People mean different things when they ask this.
Coming of Age in the Bahá'í Faith


What sort of religious ceremonies are used for transitioning to adult believers, like confirmation within some Christian sects? Is there a Bahá'í culture that defines child, youth and adult?
Consultation - The Key to Problem Solving


Baha'is believe that mankind has been directed to use consultation in matters great and small as the primary means of building a better world and a happier, more productive personal life. But what exactly is their definition of consultation?
Day of the Covenant - Bahá'í Holy Day


The Day of the Covenant was chosen by 'Abdu'l-Bahá to commemorate a first in religious history: a clearly delineated change of leadership that would prevent successful schism.
Do Baha'is feed the poor?


I was asked recently whether the Bahá'í Faith has social outreach programs for the needy, and this is how I answered.
Friendship


Friendship, not competition, is built into all of God's creation, and life will be much better once we acknowledge that each of us is important to the healthy functioning of all of us.
Hope Requires Adversity


Hope is not an emotion, nor is it faith. Hope is a confident, cognitive response to adversity, which grows out of surviving tough times.
How Do Bahá'ís Worship?


A brief look at the form and purpose of worship in the Bahá'í Faith.
How Does the Bahá'í Faith Grow?


Without a clergy, how has the Bahá'í Faith become the second most widespread religion on the planet, or grown to seven million adherents, in less than 170 years?
How Education Needs to Change


Educational systems focused on preparing students for a 19th Century world no longer work. What changes can be made to develop collective perspective in which consultation and collaboration can help humanity survive complex global problems?
How Faith Will Change the World Today


Historically, core religion has been the primary source of lasting social change because believers are willing to alter behavior and attitudes in order to be 'good.' Bahá'ís think it can happen again.
How Not to Waste Our Young People


Who are the potential innovators, the dreamers, the explorers, in any culture? And what world demographic is now the most prone to suicide? What are the Bahá'ís doing to save young people?
How to Become a Bahá'í


Religion at its core is a heart thing; the soul/spirit responds and the mind follows. However, such a decision should also include rational investigation and thought.
How to Make a True Friend


Finding new friends, building new relationships, is important for continuing health and happiness. Here are some ways to do it.
Local Spiritual Assemblies


April 21st, the first day of the twelve-day Ridván celebration, marks the election of local Spiritual Assemblies, the administrative roots the Baha'i Faith.
Make Things Better : Visit


Want to do something right now, this moment, which will make a difference in your life? In the life of someone else? Of the neighborhood, the city, the country, the world?
National Observance of Children's Sabbaths


This annual observance is a great way to work together for our children. The more we know about each other, the more obvious it is that we are one human family across the planet.
Perks of Bahá'í Community Life


One of the things I like most about being a Bahá'í is discovering new friends and 'family' in meeting Bahá'ís around the world.
Religion Can Reverse Aging-Related Decline


The Bahá'í Faith asserts that science and religion must work together in harmony. Science is catching up with age-old religious guidance on how to live fuller, healthier lives.
Religious Symbols in the Bahá'í Faith


Symbols predate literacy, and religion has always used visual cues as mnemonics. Members of the Bahá'í Faith have symbols specific to their beliefs, as well
Review - Louhelen Bahá'í School


There are five permanent Bahá'í retreat and conference centers in the United States, plus regional schools that are organized around rented venues. Each one has its own personality and advantages. This is the first of several reviews.
Simple Steps to Change Your World


Some small steps that each can take, add together for large effect.
The Importance of Fatherhood


The Bahá'í Faith teaches that fathers are not just the financial support or family figureheads, but the equal partners of their wives in the rearing of children and the ordering of family life.
Then a Miracle Happens ...


... How Progress Really Occurs -The formula to success has a surprising step in it.
Tis the Season


The major holiday season in the Northern Hemisphere is upon us. Here are some ways to be a part of making Peace on Earth.
What are Bahá'í Wills ?


I have been updating my will and discovered that a will and testament are actually two different things for Bahá'ís.
What is a Bahá'í Pioneer ?


The Bahá'í Faith does not have clergy or a missionary class, but it does have believers who relocate in order to spread their religion. They are called pioneers.
What is a Bahá'í Study Circle


Bahá'í study circles are spreading to every neighborhood. You might be asked to join one and wonder what that means.
What is Bahá'í Feast?


The Nineteen Day Feast is the monthly devotional, consultative and social meeting of the Bahá'í Community.
You're Invited to an Ayyám-i-Há Party


What should you expect if you attend a celebration of Ayyám-i-Há?
Editor's Picks Articles
Top Ten Articles
Previous Features
Site Map
Content copyright © 2018 by . All rights reserved.
This content was written by . If you wish to use this content in any manner, you need written permission.
Contact Cheryll Schuette for details.